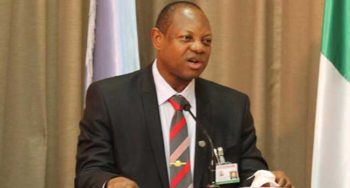 The Presidential Amnesty Office, says said it has empowered 21,805 ex-militants out of the 30,000 granted amnesty by the Federal Government in 2009.
The Special Adviser to the President on Niger Delta and the Chairman of Presidential Amnesty Programme (PAP), Brig.-Gen. Paul Boroh (rtd), disclosed this in a statement on Wednesday, signed by Stella Inametti, Media and Communication Dept, PAP, Abuja.
Inametti quoted Boroh as saying this when he met with stakeholders from the region and presented a score card of the programme.
The Boroh said that the programme was yet to empower 8,195 ex-militants out of the 30,000 that were granted amnesty in 2009.
He said that the Federal Government sponsored programme has been rated to be on course in its mandate of providing peace and stabilising the Niger Delta security environment through its training and empowerment of ex-militants.
While mentioning some of the noble achievements of his Office, he said, "We have successfully trained a total of 21,805 amnesty beneficiaries in both our local and overseas universities and in vocational training institutions within and outside Nigeria.
"Some of the beneficiaries were trained as pilots, marine engineers, oil and gas engineers, medical doctors, lawyers among others.
"They have become valuable generation of skilled youths that are contributing positively to national development.
"Also, in line with the government economic diversification policy, large numbers of our trained delegates are now empowered and deployed into various fields of agriculture and its value chain in order to revamp Nigerian economy".
The Special Adviser said the services of 131 offshore universities/institutions were engaged to train 1,723 and from these foreign institutions.
He said that 1,523 have graduated with a balance of 200 that would graduate in 2018.
He said that 1,054 ex-militants have graduated from Nigerian universities and there is a balance caseload of 2,843 that are at various stages of their scholarship programme and majority will graduate in 2018.
Boroh added that the services of 200 local and foreign Skills Acquisition Centres were utilised to train 15,140 beneficiaries.
He said under the post training empowerment, 4,203 have been empowered and assisted to establish their own businesses.
The presidential aide noted that they are now entrepreneurs helping to provide gainful employments to other youths in the region.
On his 2018 programme plans, he stated that his office would continue to deepen its agricultural empowerment programme in line with the Federal Government's green alternative initiative and use it to create jobs for youths.