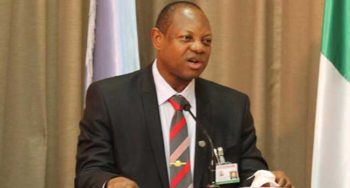 The Coordinator, Presidential Amnesty Programme (PAP), Brig-Gen. Paul Boroh (rtd), has charged ex-agitators in the Niger Delta region to work with communities in protecting national economic assets.
Boroh in a statement signed by Stella Inametti, Media and Communication Department, PAP, on Friday in Abuja, implore them to safeguard oil and gas pipelines as well as other public installations located in the region.
He made the appeal at a town hall meeting with key stakeholders from across Ijaw communities in Olodiama Clan at Gelegele Community in Ovia North Local Government Area of Edo.
Boroh said in line with the Federal Government's new vision for the region, the amnesty programme, which is in its reintegration phase, has succeeded in bringing peace and stability to allow for sustainable development to take place in the region.
He maintained that the federal government is committed to the sustainable peace and development in the region.
He said that the involvement of youths in the security and surveillence of oil and gas installations is aimed at ending incessant attacks on the facilities in the region.
The PAP coordinator said that the modalities for the formal engagement of youths in oil and gas pipelines security, among other national economic assets in the region, were being discussed at very high levels of government.
He disclosed that the schedule for sensitisation of stakeholders on the security of pipelines was also being worked out by the appropriate government agencies for implementation soon.