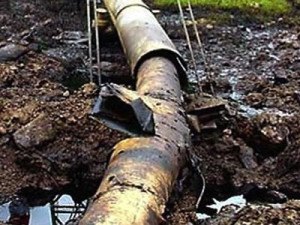 The rate of pipeline vandalism in the country increased by 233 per cent in January this year compared to December 2016, the Nigerian National Petroleum Corporation (NNPC) has said.
In its latest financial and operations report for January 2017, the national oil firm stated that pipeline vandalism increased tremendously in the month under review despite the interventions of the Federal Government and stakeholders in the Niger Delta region.
It said the vandalism of pipelines in the Niger Delta was perpetuated by militants in the region, and urged the culprits to desist from such activities that were counter-productive to oil production and the economy.
The NNPC said, "Pipeline sabotage in the country increased from 18 downstream pipeline vandalised points in December 2016 to 60 in January 2017. This represents 233 per cent increase relative to the previous month despite the Federal Government and NNPC's continuous engagements with the stakeholders."