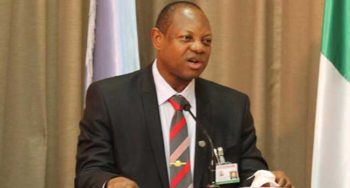 The Coordinator of the Presidential Amnesty Programme (PAP), Brig-Gen. Paul Boroh, has said the establishment and operations of modular refineries in the Niger Delta will end youth restiveness and illegal oil activities in the region.
He made this known in an interview with reporters in Abuja on Tuesday.
Boroh noted that such refineries when established would engage many youths in the region, expressing joy that a shipment of one set of modular refinery had arrived the country.
According to him, the refineries would create job opportunities for about 2000 unemployed youths in the Niger Delta and would make petroleum products available at affordable rates.
Boroh, who also doubles as the Special Adviser to the President on Niger Delta Affairs, said the establishment of the refineries would also end illegal oil activities as youths would be engaged in meaningful ventures.
"The illegal refining activities taking place within the creeks will be discouraged.
"These activities have led to pipeline vandalism, river and land pollution, environmental degradation, oil theft and loss of revenue to the Federal Government.
"The elimination of illegal oil bunkering and related acts of economic sabotage in the region remain one of the major tasks for the Federal Government. It has become a matter of serious concern.
"But because of the proactive measures being taken, these incidents have reduced," Boroh said.
The PAP boss added that the establishment of the modular refineries posed some challenges which were not insurmountable.
"Once the appropriate conditions and enabling environment are in place, it is firmly believed that there will be significant investments in the oil and gas industry.
"We must understand that investments cannot operate in a vacuum. There is a need to ensure that the appropriate conditions are in place to ensure the viability of these projects," he said.
Boroh called on stakeholders in the oil and gas sector to invest in modular refineries as a solution to the persistent fuel scarcity ins the country.