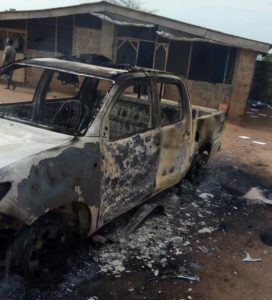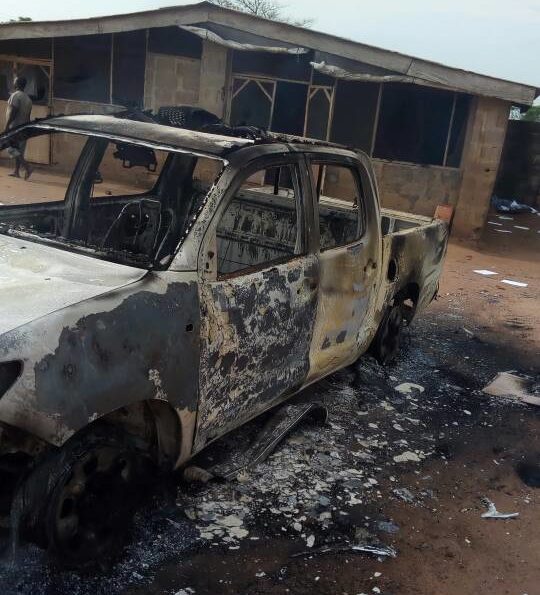 A patrol vehicle of Nigeria Customs Service (NCS), was burnt down by angry protesters on Thursday at Uya-Oro junction in Oron Local Government Area of Akwa Ibom over the death of a motorcycle passenger.
A witness who pleaded anonymity said the protesters staged the protest when some operatives of customs attempted to clamp down on a vehicle allegedly carrying five bags of imported rice.
The witness said while the vehicle was chasing a car with the contraband (rice), the car ran into commercial cyclists carrying three passengers which resulted in the death of one of the three passengers, while the others were injured.
He said the accident happened at about 3 p.m.
He said, "The angry youths went berserk after a failed attempt of the customs operatives to arrest the car carrying five bags of alleged imported rice."
Reacting to the issue, the Akwa Ibom Police Public Relations Officer, MacDon Achebe, confirmed the incident.
He said that a customs vehicle tried to stop a car carrying contraband and the driver refused to stop.
"The customs personnel shot at the car and in an attempt to escape, it ran into a commercial cyclist," Achebe said.