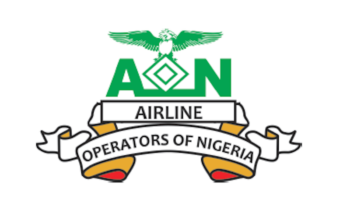 The umbrella body of airlines in the country, Airline Operators of Nigeria (AON), on Thursday announced that its members will no longer pay Value Added Tax (VAT), with effect from June 14.
AON said the decision was taken after deliberations by the chief executive officers of airlines in the country.
It said: "The AON has resolved that effective June 14, 2018, its members shall cease to make VAT remittances as doing so is unfair, as some airlines are paying, while some other airlines are not paying domestic VAT charges.
"Also, Nigerian domestic airline travel is the only mode of transportation paying VAT in the country today as road, rail, marine and international airlines do not pay."
AON added that its imposition was creating a suppression of domestic airline travel demand, resulting in the carriers not being able to optimally utilise their aircraft assets and more importantly, creating a market distortion.
It said: "The AON's position is that the VAT on airline ticket sales for domestic carriers must be removed completely forthwith as road transportation, rail, marine and international air travel carriers are not subject to VAT.
"Moreover, a situation whereby some airlines are paying VAT, while some other privileged airlines are not paying VAT, and the VAT which we pay is being used to subsidise our competitors against those that are making payment is unfair."
The group also stressed that the Federal Government's plan to float a national carrier was counterproductive and against the interest of private entrepreneurs.
It said, "The AON is at a loss as to the relevance and need of a national carrier at this point in time in the history of the nation. While we are not averse to the government providing a conducive operating business environment and a level playing field for the establishment of a private sector driven flag carrier, the idea of using taxpayers' money to float a 'national carrier' in 2018 is not only counterproductive but inimical to the overall interests of the present crop of private entrepreneurs.
"In the overall scheme of things, the 'national carrier' can only result in a huge distortion to the current market and will be a huge drainpipe to the government's treasury.
"In this regard, therefore, we urge the Federal Government to provide clarity on the agenda, whether it's for job creation or for profit, as well as steps being taken in the establishment of this 'national carrier', especially when viewed against the background that the Minister of State Aviation has indicated that this airline will commence operations on December 24, 2018."
The operators said the national carrier model was no longer practicable worldwide as it was in the 1970s, adding that 80 percent of the airlines in Europe were government-owned airlines and 98 percent had been privatised.
They urged the Federal Government to review its policies on the matters and address the concerns raised in the position paper presented to the Presidential Task Force on Aviation by the group.
The AON added, "Over 50 indigenous scheduled airlines had existed in this country but only seven are flying today. The mortality rate of airlines in Nigeria is exceedingly high. The owners of these defunct airlines have all been success stories in other business endeavours but not in aviation."