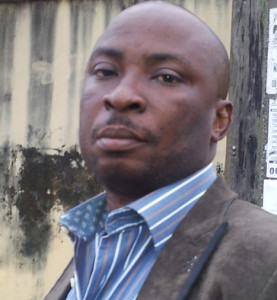 National Publicity Secretary, Association of Nigerian Licensed Customs Agents (ANLCA), Kayode Farinto, has said that clearing agents deserve to be paid two percent commission of all revenue generated by the Nigeria Customs Service (NCS).
Farinto, who is aspiring for the position of Vice President in the forthcoming election of the association in March 2018, said if elected into office, he will work with the new executives to pursue the realization of the payment from the federal government.
According him, just as Customs collects seven percent of the total revenue generated, Customs agents who source duty from importers also deserve to be paid some commission to serve as incentive for them to do more.
"Last year, they said Customs generated over one trillion naira. Customs does not generate revenue, they midwife the revenue and we generate the revenue. What the Customs does is to look at your receipt and ensure that duty is paid.
"If Customs that midwifes revenue generation collects seven percent of whatever is generated, then we that are generating this revenue need incentive. We will make sure that we have access to the Presidency and demand two percent of the Cost Insurance Freight (CIF).
"We can do it but because of the proliferation of associations, everybody is having discordant tune, which is the reason why we are not achieving that. If it means collaborating, we can collaborate. We should be able to be given two percent of whatever we generate on a yearly basis. With that alone, we will increase the revenue generation because we will make sure our importer does not shortchange the government," he said.
Farinto who spoke with newsmen in Lagos on Wednesday added that indigenization of Customs brokerage will also top the list of his agenda if elected into office.
He decried the increasing number of foreigners mostly Indians and Labanese who now engage in Customs brokerage and according to him, have taken over the clearing business in the country thereby making it difficult for indigenous operators to compete.
"In their countries, you cannot practice as a Customs broker and you cannot have access into their port. In this country, it is not so. We have Indians and Lebanese entering our port, owning licenses. They are now going as far as having shippers, terminal operators and clearing licenses. That is why there is no job and we are suffering.
"There must be a law to be called indigenization of license brokerage in Nigeria. You must be a Nigeria to practice as a Customs broker. That I promise will top the list of my agenda," he said. 
Copyright Ships & Ports Ltd. Permission to use quotations from this article is granted subject to appropriate credit given to www.shipsandports.com.ng as the source.