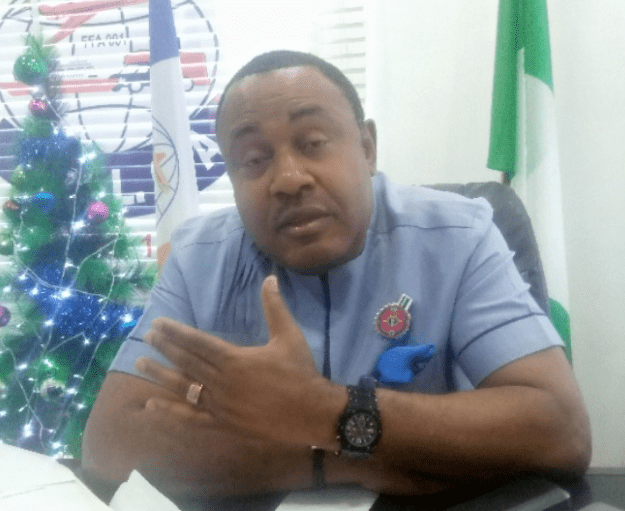 National President, Association of Nigerian Licensed Customs Agents (ANLCA), Tony Nwabunike has promised to engage the Federal government on the need for a special loan scheme to help logistics firms in expanding and maintaining fleet of heavy duty and lighter vehicles required beyond coverage of train services in the new year.
Nwabunike who stated this recently, assured ANLCA members that the association will continue to engage the government at all levels to achieve better deals for practitioners.
He said, "We, as professionals, interface with no fewer than nine revenue collecting and regulatory agencies of government in the course of our professional services and will therefore be part of Nigeria's success stories economically, as we have always been, albeit unsung.
"The impact of our activities on Federal Inland Revenue Service (FIRS), Nigerian Ports Authority (NPA), Nigeria Customs Service (NCS), Nigeria Maritime Administration and Safety Agency (NIMASA) and many others reinforces our strategic role in government economic diversification agenda and increasing its non-oil revenue base.
"As the world evolves new and faster ways of doing things, we must strengthen the chords of e-commerce, online transactions, virtual meetings and deploying Internet of things (IoT) to maximal economic and productive use."
Nwabunike called on "aggrieved members of ANLCA" to return, saying the leadership of the association had forgiven the misdeeds of anyone attempting to disrupt its agenda.
"ANLCA is strong and indivisible. It is in reality, the mother of every group that identifies itself as a Customs licence or freight forwarding body in Nigeria. I hereby call on all aggrieved persons in our organisation to come into our warm embrace as we enter a new year. Let's work together as one.
"No person or group is perfect. Whoever feels offended or aggrieved by our style of administration should also forgive us any perceived shortcoming on our part. We can continually explore the channels of dialogue and tolerance as we grow older and stronger," he said.