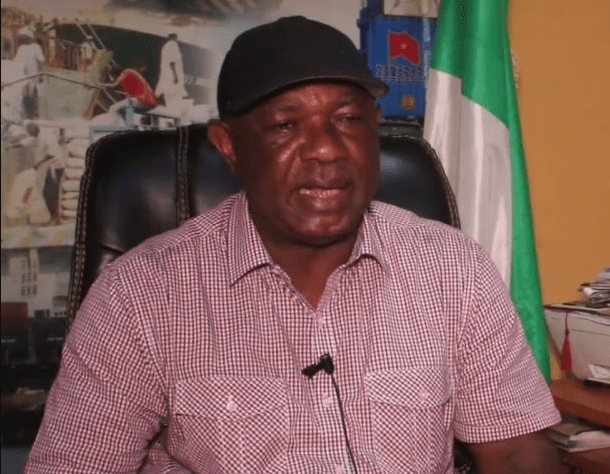 The Founder, National Association of Government Approved Freight Forwarders (NAGAFF), Dr Boniface Aniebonam, believes the Council for the Regulation of Freight Forwarding in Nigeria (CRFFN), which was set up by the Federal Government to sanitize and professionalize freight forwarding practice in the country, has failed to deliver on its mandate almost 15 years after it was created. He blames this development on the rival Association of Nigerian Licensed Customs Agents (ANLCA). 
In his characteristic down-to-earth and unpretentious manner, in this interview with Abolanle Oluwatola, the NAGAFF Founder also speaks on other sundry issues affecting Customs and the freight forwarding industry. 
It appears the Council for the Regulation of Freight Forwarding in Nigeria (CRFFN) is still struggling with its mandate. Why is this so?
It is not anything to worry about or to be discussed. I have said it times without number that CRFFN started to fail from day one. You know it is very easy to destroy while to rebuild takes time. It is most unfortunate but I think when you know that something is a problem, then, it is no longer a problem. As long as it involves the public, the social science tells you about human behavior, which you cannot predict hence, the problem continues to linger.
CRFFN is the best thing that has happened to freight forwarders and logistics services in Nigeria. The honorable members of the National Assembly gave us the leverage, latitude, respect but unfortunately, we are not taking advantage of it. The good news is that, it is a regulatory instrument that is everlasting. If it doesn't work today, a day will come when it will work. The hope is there.
You supported the collection of the controversial practitioners operating fee (POF) by CRFFN. What value has accrued to freight forwarders as a result of the collection of this fee? 
The issue of collection of Practitioners Operating Fee is controversial and I do not know why it is. I have never seen where honey is put in the mouth of people and they throw it away. With that said, I can take it to the doorstep of ANLCA but like I said, they are not God. So long that there is life, there is hope. As far as CRFFN is concerned, every problem in CRFFN is at the doorstep of members of ANLCA from day one. From the time of the public hearing to their opposition against the establishment of CRFFN, to the rigged election, to the maiden election of the council, it was ANLCA. Up to the time they even had about seven chances out of the eight given to NAGAFF, they got in and started fighting, just like they are still fighting. I don't know what they stand to gain from the fight. It doesn't make sense so you cannot just wish it away like that. 
ANLCA is a big organization just like NAGAFF even though NAGAFF is stronger in terms of number and spread but it is quite a formidable organization. So, if you look at the issue of freight forwarding and logistics associations in Nigeria, you have ANLCA as a secondary freight founder and NAGAFF as a total logistics manager. These two forces are the nucleus of CRFFN and when one is wobbling, it will definitely affect the other. That is the problem of CRFFN as it is now. As regards leadership in CRFFN, the first council  led by ANLCA got the whole process wrong. The second council led by a friend of ANLCA Hakeem Olanrewaju got it wrong. Indeed the Registrar of CRFFN, Sir Mike Jukwe became a sole administrator and it became worse and today, the council led by Abubakar wherein they have six ANLCA and six NAGAFF members; the discordant tune has continued. As I am speaking to you now, no one knows whether the tenure of the council has ended or not. Some are in court trying to know some level of interpretation from the court. 
The POF under the purview of CRFFN is ongoing but in trickles. The council has not been allowed to settle down to work so we cannot discuss what is accruing or what is not but the good news is that the Registrar is open-minded. I spoke with him yesterday as regards the fees and he said that after the first quarter (three months collection), they will take a look at what they have collected so far and do a proper analysis of it and give what belongs to the declarant to him. 
Customs has directed full 100 per cent physical examination of all containers passing through the port. In essence, even if scanners are available, Customs will insist on total physical examination. Is this not causing delays at the port and hurting trade? 
The hydro-scanners we have are as good as not having anything at all because the analytical outcome of the scanners does not add value in any form. This is because when you scan, the scanner shows an error.  It means you will go back to physical examination; that is why freight forwarders don't even want to go to the scanning unit anymore because the scanner could take you to suspect then, you will now go back to physical examination.  So, you have wasted a lot of time trying to line up at the scanning unit so why not go straight to physical examination. 
The solution to this matter is making genuine declaration. The agent or freight forwarders should be able to ascertain from the principals what they have in their original parking list. And you make that declaration for Customs purposes. Then, it becomes easy for customs to do their job. As a matter of fact, experience will show a Customs officer when you make genuine declaration, they will know what you have done whether it is good or bad. The state of the country in terms of security has not in any form added value to the issue of non-proper examination.  One hundred percent examination is what it is now because of the security nature of the country.
How about the interception of containers outside the port? I see that even a few meters outside the port, Customs mount checkpoints to re-inspect containers. How do we get out of this kind of situation so that trade can move a bit more easily? 
It is still part of what I am saying. If we are not making genuine declaration for Customs purposes, if the Custom officers on the examination bay are not adding value to ensuring proper Customs examination, the relevance of the interventions will become more pronounced because government will never allow anything to go contrary especially when it borders on revenue matter and goods falling under absolute volition.
You have been an advocate for the return of the Standards Organization of Nigeria (SON) to the ports. This appears a bit curious because we know that too many government agencies participate in cargo examination at the port. This slows down cargo clearance and increases the cost of doing business at the port. How do you justify your support for the return of SON to the port? 
Why do we leave the truth and be chase shadows?  I just discussed about genuine declaration. It is still the same thing as regards SON. All these regulatory bodies like NAFDAC are available and we still experience the importation of fake drugs into the country. Then we say we are going online but the business people are not truthful particularly when it becomes a threat to life. If SON that has a larger scope of operations in the port is allowed to operate from outside to be invited when it is necessary, who is inviting them in a corrupt society? 
It doesn't make any sense. We are just deceiving ourselves. I am the face of NAGAFF, the founder, when I say something, definitely it has to go with the position of NAGAFF. I cannot give my personal opinion but I speak for NAGAFF. It must be taken serious. What we are saying is that our business is to move goods and services from point of origin across international boundaries, the CustomS point to the final destination. We are saying that many of us finance these transactions so if freight is clear and forwarded and we have not forwarded to the owner's destination, then we have not concluded our assignment. If SON intercepts our transaction on the road for one reason or the other, then, it sets our business back. Our monies are tied down. So, what we are saying is that SON please, come, and join NAFDAC, NDLEA and others to observe proper examination. Whenever you have interest, indicate so that you will dispatch your officers to follow such consignment to the owner's warehouse. We are only talking about our own interest now in terms of protecting our investment.
Customs and freight forwarders are still very much behind in the area of conducting their transactions online. Most of the members of NAGAFF, for instance, can be seen all around the ports chasing one document or the other. Do you plan to help such members embrace information technology so that they can conduct their businesses online without going physically to the port?
When you have not made genuine declaration for custom purpose, online responsibility is null and void because when you keep on creating problems then eyewitness account becomes the judgment era and that calls for verification to confirm what you have made as a declaration against the actual content which is what Customs examination is all about. 
So, online declaration will depend on the level of integrity we are all trying to establish in making genuine declaration for Customs purposes, which we are not doing. Ninety-five percent of declaration is inconsequential due to corruption.   
Finally, many young Nigerians today appear to be in a perpetual hurry for quick and easy money. Has this been your experience with young freight forwarders? What advise will you give young and upcoming freight forwarders? 
That is a societal problem and the important thing is that there are laws and if anyone does contrary to the law, the law will take its course. Human beings can always do anything and that is why there are laws. If you do anything to the contrary, you have yourself to blame.