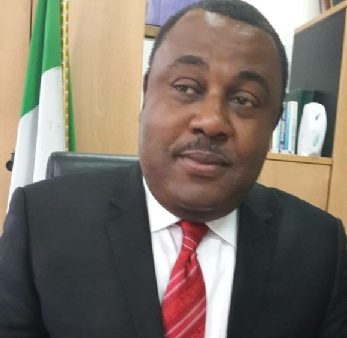 The Association of Nigeria Licensed Customs Agents (ANLCA) has said that it is set to hold elections into six chapters of its western zone namely Apapa Port, Seme border, Kirikiri Lighter Terminal (KLT), PTML Terminal and Muritala Muhammed Airport Chapters all in Lagos.
Speaking with newsmen in Lagos, National President of ANLCA, Tony Iju Nwabunike, assured that notwithstanding the crisis within the Board of Trustees of the association, the election would be free and fair.
He said the date for the elections would be announced after the association's National Executive Committee (NEC) meeting, scheduled to hold in Abuja on 17th December 2018.
Nwabunike dismissed allegations that the elections may not hold due to some internal crisis faced by the association, noting that the Association Electoral Committee (ASECO) is yet to fix a date for the election.
National Publicity Secretary of the association, Joe Sanni, had in an earlier statement said that the current crisis rocking the ANLCA BOT has casts doubts on the possibility of holding the already scheduled Western Zone Chapters elections.
He lamented that since the executives led by Tony Iju came on board; they have been embroiled in internal crisis while each faction keeps trying to undo the other. 
But reacting to the allegations, the ANLCA President said, "The challenges in ANLCA were the ones we inherited, this administration has just been here for eight months and we are tackling every issue. But you know that in every twelve there must be a Judas.
"Joe Sanni went all out to make a public statement in order to create disaffection, sown the seed of discord and whip up ethnic sentiments in an effort to draw us backwards. Severally, he has decided to be the mouthpiece of the Nigeria Customs Service instead of ANLCA.
"Most of the points he raised, he never brought them up before NECOM, he never did any internal memo to lay out the challenges for us to decide what to do, rather, he went out to make public statement without due authorization.
"In the coming elections, definitely, due process would be followed. Because of the pressure, ASECO has published the list of candidates for the election, but there were a lot of mistakes there because of the pressure. The candidates have to be screened and get the necessary clearance from appropriate quarters before their name will be published.
"As of this moment, ASECO has not announced any date for the election. They must get approval from the NECOM because they have a supervisory role to play. Definitely the election is going to be free and fair, and whoever wins would be sworn in."
Nwabunike also threw his weight behind the Henry Njoku faction of the association's Board of Trustees.