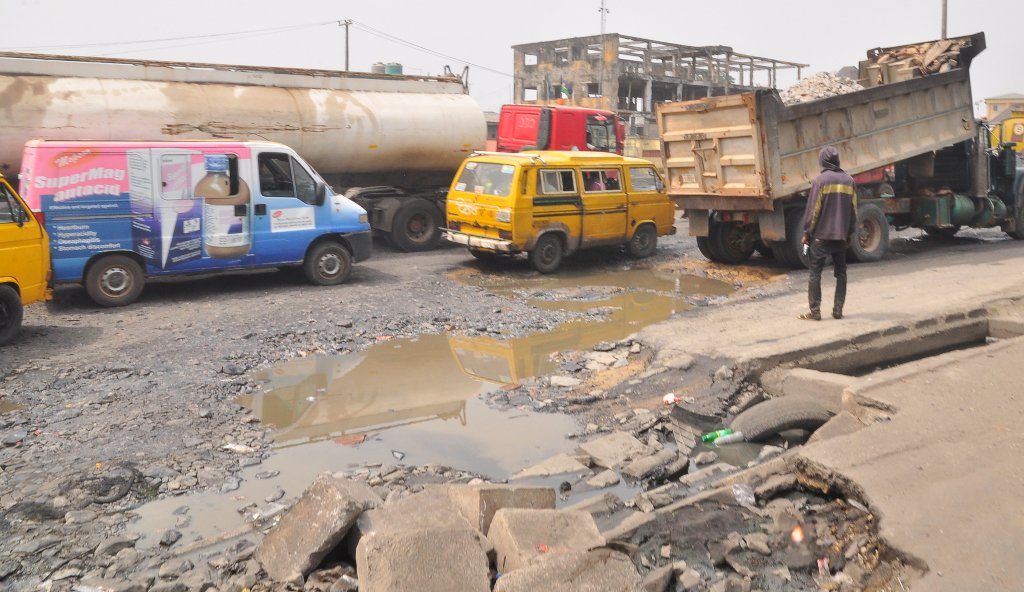 Controller, PTML Area Command of the Nigeria Customs Service (NCS), Comptroller Florence Dixon, has said that the deplorable road leading to the Tin Can Island Port has remained a major obstacle facing the command. 
Speaking in a chat with SHIPS & PORTS DAILY in her office, Comptroller Dixon said due to the situation, many clearing agents operating at the command no longer report early for examination.
According to her, "Accessing the command is a big challenge for us. As a result, stakeholders do not come early for examination. They wait until evening time and start rushing and that is when you have the traffic and everywhere is blocked. They too find it difficult getting here, because they can't bring in vehicle, they come by bike so that might account for their coming late but I have engaged them that it is better to come early so that everybody leaves on time."
Speaking on the command's revenue generation, she said the sum of N109.5 billion was raked into the federation account between January and November 2018.
This, according to her represents an increase of 23. 7 percent compared to N88. 5 billion generated in 2017.
A breakdown of the revenue generated by the command during the period showed that it collected N9.9 billion in January, N7.2 billion in February, N8.4 billion in March while N10.8 billion was realized in April.
The command posted revenue of N10. 7 billion and N10.5 billion in May and June respectively while N9.5 billion was collected in July. N9.9 billion was collected in August, N10.2 billion in September while it recorded its highest revenue collection of N11.4 billion in October. It raked in N10.5 billion in the month of November.
Comptroller Dixon attributed the feat to the collective effort of officers and blocking of all revenue loopholes even as she assured that command will surpass its target for the year.
She said, "The revenue collection was a collective effort. I gingered my officers to put in their best and block every loophole so that we can rake in as much as we can. We hope to surpass our target but it depends on consignments coming in and the terminal operators bringing in vessels with more consignment because for about two weeks, we have had low traffic but we are hoping there will be improvement as we round off the year."
In a separate development, the Tin Can 2 Area Command of the Nigeria Customs Service said it collected a total sum of N21 billion between January and November 2018. 
The command said the amount represents a 22.4 percent increase above its 2018 revenue target of N17.2 billion.
Public Relations Officer of the command, Farouk Abubakar, said the revenue was generated from the free trade zone.
According to him, the Lagos Free Trade Zone contributes 75 percent while Lekki Free Trade Zone contributes 25 percent to revenue profile of the command.