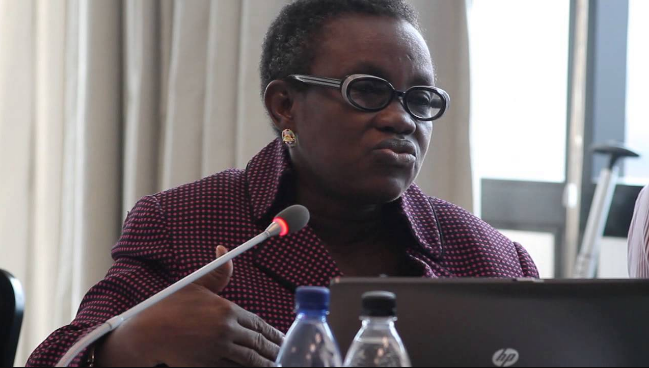 The National Action Committee on the African Continental Free Trade Area for Transportation has said that the nation's transport sector is ready for implementation of the regional trade agreement.
Nigeria is among the African 52 countries that ratified the trade agreement, which launched officially on January 1, 2021. AfCFTA aims to bring together 1.3 billion people in a $3.4 trillion economic bloc that will be the largest free trade area since the establishment of the World Trade Organization.
Speaking with SHIPS & PORTS at the weekend, the co-chairman of the Action Committee, Ms Funmi Folorunsho, noted that more still needs to be done in the transport sector to place Nigeria in an advantageous position among other African countries.
Folorunsho said as the continental free trade evolves, there would be a need for improved transportation system for Nigeria to maximise the benefits of AfCFTA, noting that infrastructural deficit in the transport sector is not a challenge peculiar to Nigeria.
"In terms of Nigeria's preparedness, as soon as the President signed off on AfCFTA, the National Action Committee has been working with every mode of transportation in the country to ensure that we are prepared. We have in the last six months been engaging stakeholders to ensure that we are competitive. So the transport sector of the economy is well prepared for the trade area.
"Transportation is an evolving thing, it is a need-driven service. As need increases, there will be much more required as it were. For example, if we have a fleet of 10 buses to ply a particular route, as the need increases, your fleet size will increase.
"The rail link that we have now is for the immediate use of transportation within Nigeria but by the time the free trade agreement evolves, we may need expansion. Today, we may not have enough and that is a common factor for all countries in Africa. Everybody is evolving, getting its transportation mode not only for national consumption but for the opportunities available in the trade area that started off January 1. We are ready to get the full benefit of the Africa trade but there is still more to be done.
"For instance, every stakeholder, including the Transport Minister has been working to get the port access road free. We must work together and focus on areas that need improvement. We are ready with what we have but there is work to be done. But this work doesn't stop with access to land, rail but all modes of transportation. In many cases, we have been doing Africa trade but we see a greater potential and we all must work together at making us get the full benefits of this trade agreement," she said.