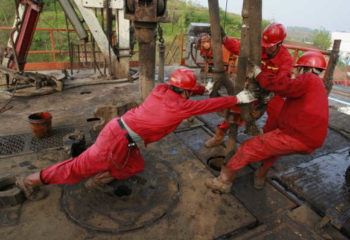 Cargoes began to clear quickly, with just 15 September-loading Angolan left the same week the programme emerged, as strong refining margins in the Atlantic Basin spurred demand.
Angola
* Just over two dozen cargoes remained available from the September programme of 50 cargoes, traders said, as demand from the east and west quickly cleared availability.
* Unipec and other Chinese buyers took a substantial portion of the programme, but buyers in Europe and the United States also bought them due to strong middle distillate margins. Diesel margins in Europe hit their highest since November 2015 on the back of strong demand, including in the export market.
* Traders said the entire Hungo and Mondo programmes had sold out, boosting differentials.
China's Unipec purchased five cargoes, including those from ExxonMobil and Sonangol.
* Sonangol had allocated 13 cargoes to term buyers, including Sinopec, Unipec Indian Oil Corp. and P66.
Nigeria
* The backlog of August cargoes had whittled down to single digits as refinery enthusiasm for Nigerian grades increased on the back of stronger margins.
* Drawn-down U.S. gasoline stocks and Indian refineries that were returning from maintenance both drove buyer interest in Nigerian crude.
* India's IOC booked the FPMC C Noble and the Front Eminence to carry Agbami and Bonga to India, while Cepsa booked the Teide Spirit to carry Qua Iboe to Spain.
* Offers shot higher for many grades, with Qua Iboe offered at dated Brent +$1.30-$1.40 per barrel, and Forcados at similar levels.
* A programme for Bonny Light showed seven cargoes in September, up from five in an early plan, but still down on the month.
Tenders
* Taiwan's CPC purchased one cargo of Angola's Cabinda from Chevron, an end-August cargo of Palanca from ENI and a Latin America crude grade.
* India's HPCL was running a tender to buy West Africa crude that closes next week.
Related News
* OPEC oil output is set to rise by 145,000 barrels per day (bpd) this month, a company which tracks OPEC supply forecast on Friday, indicating lower compliance with a pact to reduce production.
* High profit margins and a surge in exports will keep Europe's refineries running full tilt into the autumn, helping to eat into some of the Atlantic Basin's excess of crude oil.