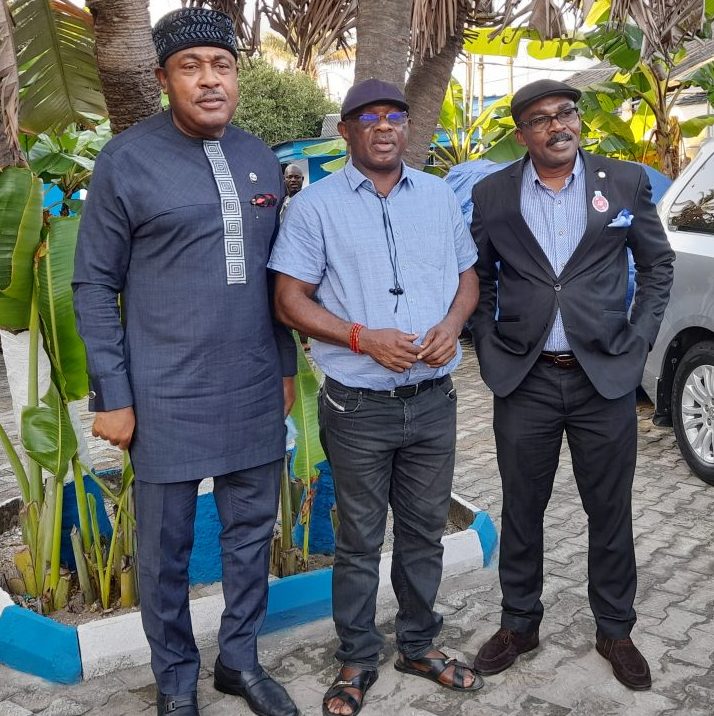 The Association of Nigerian Licensed Customs Agents (ANLCA) has sought improved cooperation with the National Association of Government Approved Freight Forwarders (NAGAFF) to tackle operational challenges facing clearing agents in the industry.
The National President of ANLCA, Tony Iju Nwabunike, who made the call when he led the National Executive Committee (NECOM) of the association on a working visit to NAGAFF headquarters in Lagos on Wednesday, said there was need for both associations to work together to "make things work'.
He listed the challenges confronting cargo clearance at the port and affecting agents to include traffic gridlock and some "unfavourable government policies".
"This is the first time we would visit NAGAFF since we were elected. We should have been here before now but for some challenges. Today is not a speech-making day but a day that we should sit down together and synergise to know exactly how to make things work.
"Our members have been going through severe and excruciating pains bringing out their containers from the port. So I felt it is very important first to come to have a good working relationship with NAGAFF, which I consider very seriously.
"We felt we should meet all the freight forwarding associations to make our points straight on government policies, road network or whatever is bringing impediment to the progress of the maritime industry. All of these challenges should be tackled together, that is why we are here.
"So, we need to put our house, our minds and resources together to get these things working even in our industrial businesses, in CRFFN and in our businesses," he said.
Earlier, the President of NAGAFF, Increase Uche, expressed appreciation for the visit of the NECOM members of ANLCA, noting that it was necessary for both associations to collaborate for efficient operations.
He said it was important to understand the problems of the port and coming together to tackle the problems.
While calling on both associations to pursue common goals, Uche expressed optimism that the collaboration that has started between the two groups would be sustained.