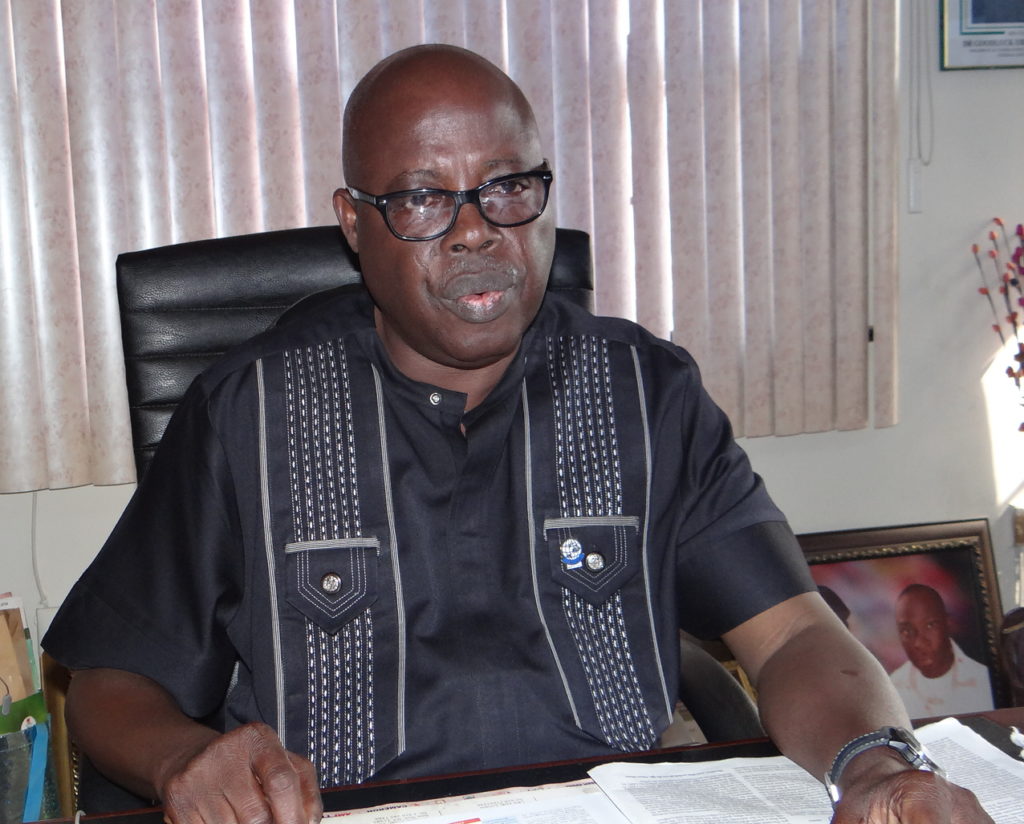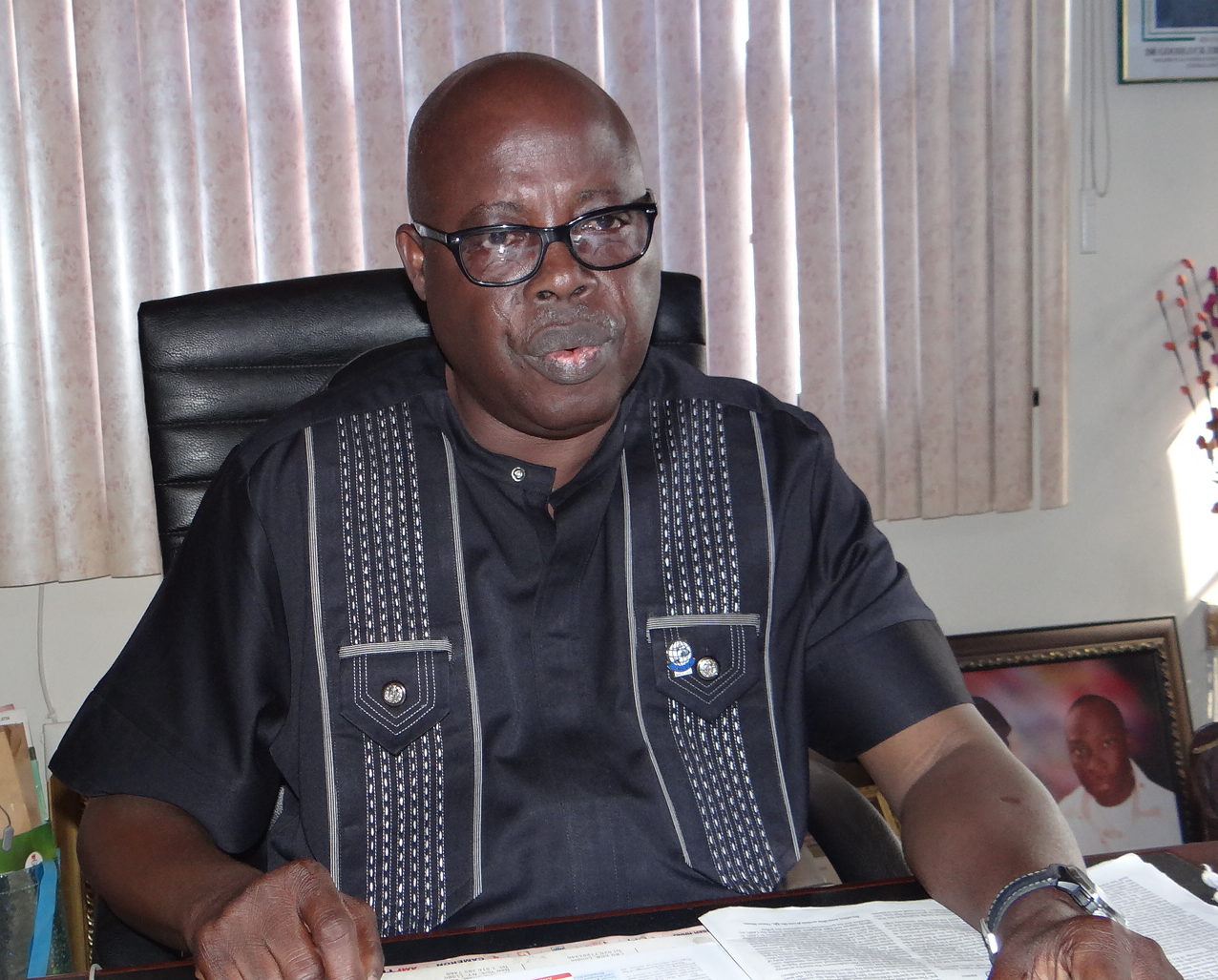 By Comfort Oseghale
The Association of Nigeria Licensed Customs Agents (ANLCA) is set to inaugurate its new national executives. Prince Olayiwola Shittu, the outgoing President hands over the reins of office to Mr. Tony IjuNwabunike, after serving an unprecedented two terms. Having served two-terms as ANLCA's president, in addition torecording many other firsts, Shittu is undoubtedly bowing out on a high note.
Prince Shittu, as he is fondly called, began his career in Port Harcourt as a licensed customs agent, building formidable structures as a union leader, an astute professional, an effective negotiator anda compelling orator. Prior to that, Shittu had garnered experience in port operations during his time at the Nigerian Ports Authority over a period of one decade.
The story ofShittu's rise to ANLCA's highest office cannot be told without the story of how the association evolved into its modern state. Both stories are inter-twined. The largest umbrella body for licensed customs agents in Nigeria, ANLCA came into existence sometime in 1954. According to records, Chief Henry Fajemirokun first registered the body as the Association of Customs Licensed Agents (ANCLA). He had no office from which the association could operate. In addition, ANCLA members at the timeexisted as autonomous, independent units at the seaports, airports and land borders across Nigeria.These autonomous units bore names such as the Port-Harcourt Clearing Agents Association or Apapa Clearing Agents Association. There was no recognized national body nor any form of national unity among all the autonomous chapters. Most of the members operated like touts, having little or no education and carrying out their businesses without regard to any form of professional ethics.
In 1992, a former customs officer, AlhajiSanniKamba, based in Lagos at the time, began uniting customs agents in the South-West. The end-goal was to form a national association with a recognized body of executives who spoke for the association and also promoted the interests of its members. Meanwhile in Eastern Nigeria, Shittu still a young man was also advocating for the same unity. He had distinguished himself among his colleagues for his in-depth knowledge of the customs brokerage business. So much so that his colleagues had over the years, come to rely heavily on Shittu for his advice and opinion on issues pertaining to the chapter and elected him as the chairman of the ANLCA Port Harcourt Airport chapter.So when Kamba, began the movement to unite customs brokers associations in the country, it was to young leaders like Shittu in various part of the country thatKamba turned to, to help bring their colleagues together. When Kamba became the President of the reformed Association of Nigeria Licensed Customs Agents (ANLCA), he appointed Shittu as one of his executives.
Typical of Shittu, he not only surpassed himself in his given roles, but also brought much fanfare to the positions, endearing himself to all who came in contact with him in the process. Although ANLCA now had a new leadership, the association was not making much progress. In 1995, the association was temporarily disbanded when the administration of General SanniAbacha issued an order, proscribing all associations and groups in the country. It was a harrowing time for Shittu and other executives who had to work tirelessly with Kamba to ensure the restoration of the customs licenses. However, when the licenses were eventually restored, the damage had already been done. Shortly after, rival bodies began to emerge from ANLCA, first of which is the National Council of Managing Directors of Licensed Customs Agents with Lucky Amiwero as its head. Boniface Aniebonam who was then an executive in ANLCA soon followed suit, establishing the National Association of Government Approved FreightForwarders. The unity that ANLCA's pioneer national executives had dreamt of and worked for now seemed elusive. Even at that, Shittu continued to serve tirelessly in various roles with successive presidents who took over from Kamba.
Becoming ANLCA's number one man
In 2010, after over 15 years of holding various elective positions and appointments, it was time to test his popularity.Shittu was running for the position of ANLCA's National President. While his announcement may have been greeted with cheers and acceptances in some quarters, in others, it was received with hostility. Perhaps threatened by Shittu'spopularity and worried at chances of winning the coveted seat, Shittu's opponents took to the press to voice their displeasure. One of such presidential candidates in the 2010 ANLCA presidential race, Dr.FlemmingMomodu forcefully opposed Shittu'scandidature. In published news reports, Momoduaccused Shittu of vying for the elective position in a bid to cover up the alleged misdeeds of his sponsors. His late entrance into the presidential race was said to be at the behest of some members of ANLCA's Board of Trustees, Shittu's alleged sponsors.
Momodu had alleged that "some members of the Board of Trustees plan to use Shittu as a puppet to cover up for their deficiencies and corrupt practices in the ports. This is the major reason why no one is speaking against some of the illegalities being carried out in the ports because Shittu and his sponsors are on the payroll of Maerskline.In due time, I will expose Shittu'scorrupt activities inthe Eastern ports of the country".
Another presidential candidate, OtunbaBabatopeOgungbemile, towing the same path, also accused Shittu of deceiving everyone as regards his intentions for the elections.Ogungbemile declared that he would not have entered the race had he been aware that Shittu was also a candidate. Despite this opposition, Shittu continued with his campaign. Starting with zonal flagoffs in Port Harcourt, Lagos and Kano, Shittu convinced his audiences that he had joined the race with the intention of making the association better and leaving a legacy for its members.
All through his electioneering campaigns at ANLCA's chapters throughout the country, members who came to listen to Shittu speak were not left in doubt as regards his plans for ANLCA. As it turned, the campaigns were peaceful and devoid of physical altercations or violence. Senior Special Assistant (Media) to the National President, Joe Sanni, recalled that Shittu's campaigns at the time were indications of the association's future under his leadership. Sannisaid, "The decision to contest for the National President of ANLCA arose for Shittu because the contestants at the time, lacked the capacity, experience and vision that was needed to lead a great association like ANLCA.Shittu has paid his dues; he has served meritoriously and diligently in the various ANLCA commitments and worked closely with almost all its past national presidents.
"When Shittu's Campaign Organization got to Lilypond Chapter early 2010, Shittu persuaded the waiting crowdthat ANLCA will attain its lost glory. At that moment Shittu changed the association's rallying cry, from 'Up ANLCA' to 'Great ANLCA'. He already had a vision of the height he would take ANLCA to if given the opportunity. All through his campaigns to ANLCA's seventeen chapters across the country, Shittunarrated his mission and vision to all stakeholders within the industry and went as far as asking members to identify their specific needs in the association. Shittu was richly informed and educated on the sorry plight of majority of ANLCA members. When the campaign team moved to Owerri for the election proper, the reaction of the over one hundred and fifty Electoral College voters was overwhelming. When he was invited to make known his plans for the association before voting commenced,Shittu had barely begun speaking when the crowd interrupted him with cheers and enthusiastic applause. The support was immense."
It therefore came as no surprise therefore when Shittu won his main opponent, Momodu, by an overwhelming majority.
Challenges
Winning the election was one thing but resolving ANLCA's numerous problems was another. It was a known fact that ANLCA as an associationhad no known operating address. The association was a perpetual defaulter when it came to paying rent and it had been kicked out of three different offices. On one particular occasion, ANLCA's landlord at a Surulere office had to remove the roof of their office because they owed him. Even though all their documents were soaked in the rain, none of the executives protested. They werelater forcefully ejected from the premises by thugs. It was a situation Shittu hastened to remedy the first week he assumed office by getting a temporary secretariat. Not surprisingly, the rent was paid out of his own pocket. Next was its sorry financial status; ANLCA had no money. This was one of the main reasons why the association could not afford a secretariat, even a rented one at that. It was also the reason why some of its past presidents had left hastily even before the expiration of their tenures. Using your personal funds to run an association whose members may not always appreciate your efforts was exhausting. ANLCA's constitution further complicated the problem when it made no provision for raising money than from monthly dues paid by the chapter executives. Even at that, thepayments could not be strictly enforced by the president; it was left to the chapter executives to pay at their convenience. Another problem was the general perception of customs brokers in the society; as far as the general public was concerned, customs brokers were no different from motor park touts. One could not entirely blame those who had this perception; the customs brokers themselves were not entirely innocent.Majority of them failed to adhere to professional ethics while discharging their duties, neither were they presentable in comportment. The entire industry of customs brokerage seemed to have been taken over by unscrupulous agents who were not even licensed. There was also the problem of incessant rivalry between ANLCA and its breakaway factions, now turned full-fledged associations of their own. The squabble between ANLCA and its rivals had done more damage than good for customs brokerage. Shittu had during his electioneering campaigns, promised to give ANLCA a befitting national secretariat; one that is owned by the association. He had also promised to elevate customs brokerage in Nigeria to the same status of its peers in other developed countries. The task before Shittu was no small one but undeterred and moving quickly, hemethodically tackled each problem with characteristic optimism.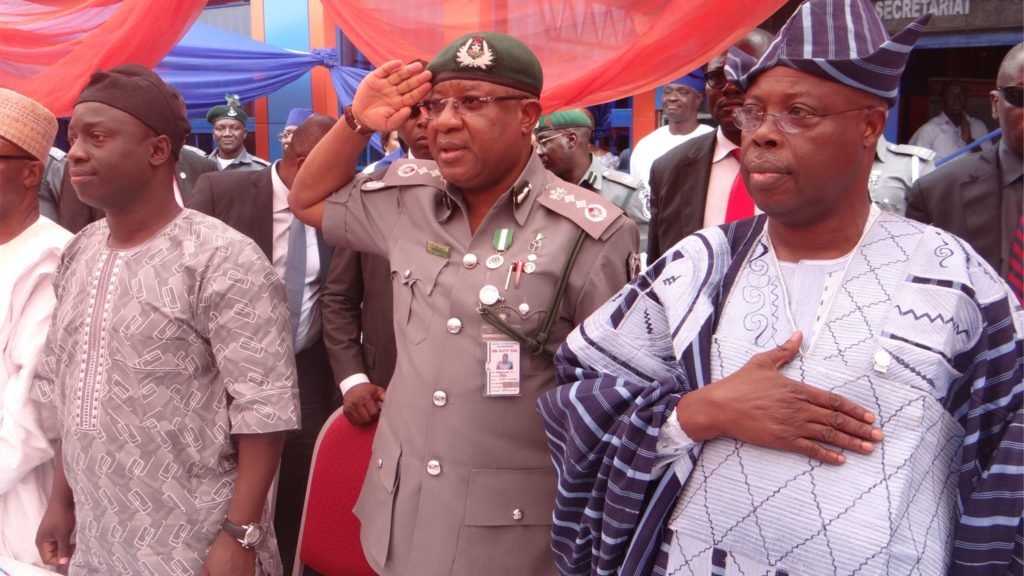 Achievements and legacy
Halfway into his first term, Shittu had begun the construction of a national secretariat. To raise funds, Shittu had to devise a means to keep the association perpetually afloat financially. After a series of meeting with chapter executives on the need for ANLCA members make financial contributions to the project, Shittu was able to sway everyone to his side. Although he had written to several maritime stakeholders for several financial commitments, they were not forthcoming. However, Shittu was able to get the attention of Capital Oil boss, IfeanyiUba after he floated the idea at one of ANLCA's NEC Meetings, that the national secretariat would be named after its highest donor. Although Uba promised his assistance, he was unable to follow through with the promise. Luckily for Shittu, he was introduced to some businessmen by the then Comptroller-General of Customs, DikkoIndeAbduallahi. It was one of those friends, who made the largest single donation of N35million towards the building project. But the cost of the project had been estimated at N150 million. So as his first term drew to a close, Shittu had yet to complete the construction of the national secretariat. To ensure he did meant Shittu had to run again for elective position. Now ANLCA is not known for electing the same person twice. Indeed, such had never happened before in the history of the association but never one to shy away from making history, Shittu joined the race. At an event at the ANLCA MurtalaMuhammed International Airport Chapter secretariat Lagos, Shittu made the announcement. He pleaded with members of the chapter for their support, reminding them that one good term deserved another.
However, this time, Shittu was running against a former ANLCA President, mentor and friend, Chief Ernest Elochukwu. A forward thinking and seasoned customs broker, Elochukwu himself was no pushover. He had, during his earlier tenure as ANLCA's President, pushed for some major changes in the customs brokerage business, one of which was the enactment of the Council for the Regulation of Freight Forwarding in Nigeria (CRFFN) Act. Elochukwu in published news reports had said, "It was during my tenure as President, that ANLCA fought for the enactment of the CRFFN Act. When the first Council was being elected, we ensured that as many ANLCA members as possible were also elected members of the Council. There were only six positions for elected members. During the appointment of the six non-elected members representing each of the six geopolitical zones, I equally used my influence to ensure that ANLCA members also held some of these offices."
Now Elochukwuwho was also responsible for preparing ANLCA's constitution, was making another run forits highest office. As it turned out, there was nothing to fear. When the election held in April 2014 at Festac, Lagos, Shittuagain won by an overwhelming majority. Out of a total of 57 votes, Shittu got 56, becoming the first ANLCA President to be re-elected for a second term. With the election out of the way, Shittu went back to the task at hand, which was the completion of the national secretariat still under construction. By September 2014, Shittu fulfilled his promise, commissioning a national secretariat at Festac,Lagos, which was named after Dikko. The building, wholly owned by customs brokers, now stands as a monument, an everlasting reminder of ANLCA's first step towards professionalism.
In order to rid Nigerian ports of touts and other impersonators parading themselves as customs brokers, Shittu in 2013, established a biometric ID card for ANLCA members, in partnership with Skye Bank Plc. This meant that anytime a licensed customs broker had cargo to clear at the ports, he had to first identify himself to customs personnel with his biometric identity card. If anything illegal is later discovered with the cargo cleared by that agent, the agent could be traced with the card and personalized until the situation is cleared up.Likewise, payments for customs duty and other charges associated with cargo clearance, can be made, using the ID Cards on ANLCA website while membership dues and status can also be constantly monitored. In addition, the card was also expected to be used for electioneering purposes, to eliminate issues of multiple voting and all forms of election fraud. The introduction of the biometric ID cards was widely welcomed by stakeholders as ameans of separating genuine customs brokers from the impersonators. Meanwhile these innovations had not gone unnoticed by other maritime stakeholders. Their attitude towards customs brokers began to change; customs brokers were accorded more respect and readily got attention when issues arose concerning customs brokerage.
Responsible accounting of ANLCA's finances is another landmark of the Shittu era. Prior to Shittu's tenure as president, several accounts had been opened in the name of ANLCA. The problem was those accounts weren't actually owned by ANLCA but by unscrupulous members who fleeced unsuspecting stakeholders through such means. In order to keep ANLCA's financial dealings as transparent as possible, Shittu set some ground rules. Cash payments were not accepted in ANLCA. In addition, no money was given out except via cheque or vouchers. Records were also meticulously kept of every financial transaction ANLCA engaged in.
Another significant achievement by Shittu was that of ending the feud between ANLCA and the National Association of Government Approved Freight Forwarders (NAGAFF). Before then, the battle for relevance had neither benefitted both associations nor moved the industry in any positive direction.To end the rift, Shittu extended a hand of friendship to the NAGAFF leadership, which was also reciprocated.
International recognition
Throughout his eight-year term, Shittu and by extension, ANLCA, has been on a winning streak. In 2012, the association won the best customs brokers association award in Africa at a ceremony that held in South Africa. ANLCA won the award for exhibiting high professionalism in executing customs cargo clearance.In fact, that this award was won twice became a testament that the association had made a clean break with its once unsavory past. For some stakeholders of the industry, the award came as no surprise. Sincehe took over the helm of affairs, Shittu had persistently led members of the association to relevant international conferences and trainings all in a bid to professionalize customs brokerage in Nigeria and ensure the profession kept up with modern trends. One of such notable trainings in partnership with the Nigeria Customs Service (NCS), which took place in Dubai, had in attendance the entire members of ANLCA's Board of Trustees (BOT) members, all the national executives and their wives. The experience was an eye-opener to some of the agents who had never made such a trip before.
ANLCA also become a member of the International Federation of Customs Brokers Association (IFCBA) under Shittu's leadership. The significance of this is that the activities of the association and its members must be guided by international best practices. In addition to taking up membership with the IFCBA, ANLCA was made the West and Central Africa regional headquarters of the body.
Without a doubt, ANLCA has come a long way under its immediate past president, Prince OlayiwolaShittu, who, against all odds has placed the association in an enviable position. As Shittubows out and the new President, Tony Iju-Nwabunike assumes office, expectations are high. A lofty standard has been set and stakeholders will undoubtedly be watching to see how well ALNCA's new leadership will fare. Hopefully, the winning streak will not end with Shittu.
Copyright Ships & Ports Ltd. Permission to use quotations from this article is granted subject to appropriate credit given to www.shipsandports.com.ng as the source.