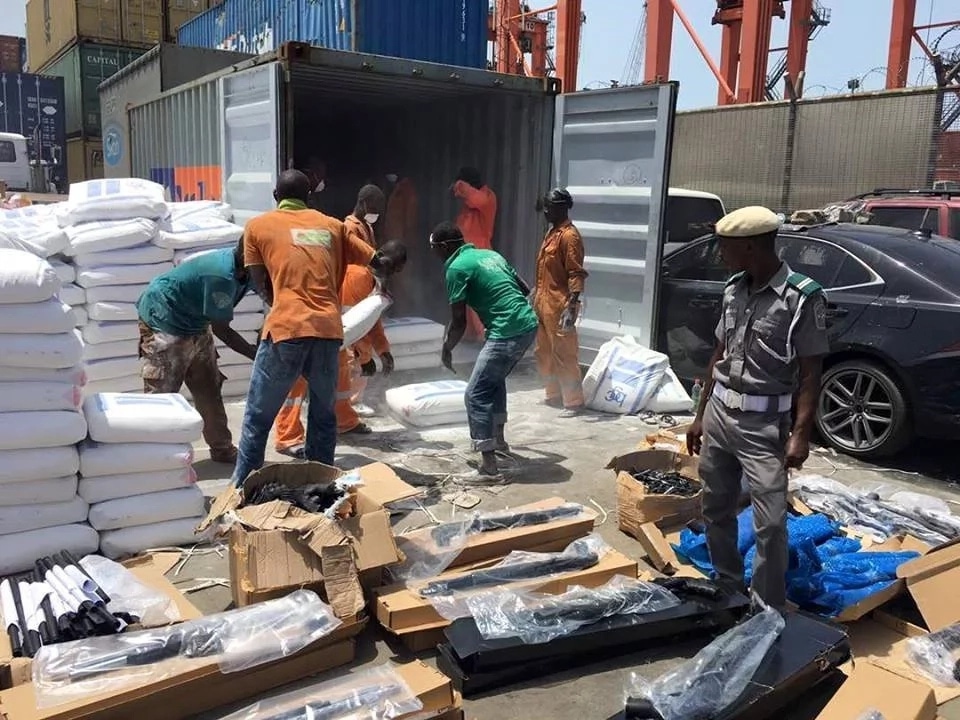 The Tin Can Island Command of Nigeria Customs Service (NCS) yesterday uncovered another container suspected to pump action rifles imported from Turkey.
The seizure comes barely one week after the command intercepted a 20-foot container load of 1,100 pump action riffles.
The container, with number CMAU189817/8 was reportedly laden with 475 pump action rifles.
It was gathered at the port yesterday that the rifles were discovered after the Customs Area Controller of the Command; Bashir Yusuf ordered a detailed profiling of the importer of the 1,100 riffles intercepted last week.
The container belongs to the same importer.
The seizure is the third in the series of container loads of arms seizure at Tin Can port alone and the fourth in the country within eight months.
"The container is owned by the same importer of the 1,100 guns. After a detailed profiling of the importer ordered by the Area Controller, it was discovered that he still has another container inside the port, so they fished it out," a source told SHIPS & PORTS DAILY on Tuesday. 
Customs Public Relations Officer, Joseph Attah confirmed that a container was suspected of containing arms. 
He however cautioned, "Let's not speculate about arms please. A container is being suspected and examination will reveal whatever is inside."