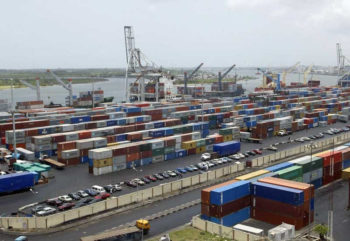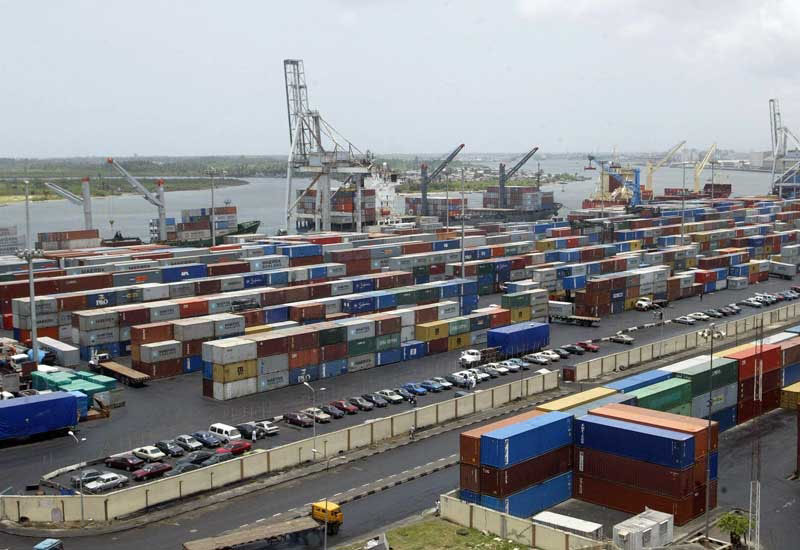 The Lagos Port Complex, Apapa and Cotonou Port have emerged as the two West Africa ports among the global ports that showed the highest improvement levels in berth productivity, according to the latest port call data collected by The Journal of Commerce (JOC). 
What's more, ports in the Middle East and Oceania are also well represented in the top improvers globally in average berth moves per hour (BMPH).
The JOC port call data covers 879 terminals at 500 ports globally. The data covers the operations of larger container lines that account for more than 75 percent of global fleet capacity and more than 95 percent of global capacity in larger than 4,000 TEU vessels.
The West African port of Cotonou — considered to be one of the least-efficient ports in a region, where levels of port performance and productivity are in general notoriously low — booked a 66 percent increase in BMPH weighted by call size in the first quarter of 2017 compared with the same period in 2016.
Cotonou is the largest city in the West African country of Benin and a major transport hub for trade with countries in the African interior including Burkina Faso, Mali, and Niger. The port has three container terminals, two of which are operated by France's BolloréGroup, with the third operated by APM Terminals, the terminal operating arm of Maersk Group. An analysis of the port call data show average productivity at the port improved to 48.3 BMPH in the comparison period.
A second West African port, Lagos in Nigeria, one of the largest ports in sub-Saharan Africa, also performed well in the ranking, with a 22.4 percent increase in BMPH weighted by call size, a result that put it at No. 8 in the list of top improvers globally.
The improvement in productivity at the two West African ports is a welcome development in a region where port operations suffer from chronic levels of corruption that have undermined efficiency for years, adding a huge premium to the cost of imports and exports.
In the case of Nigeria, corruption in the ports system has resulted in its seaborne trade process costs being among the most expensive in the world. A 2016 study funded by the US-based Center for International Private Enterprise (CIPE) found that port inefficiencies including illegal payments cost Africa's second-largest economy more than $3 billion annually.
Illegal payments account for more than half the cost of import and export processes through Nigeria's ports and delays account for up to 70 percent of the time required to conduct those processes, the study found.
The problems in Nigeria's port sector hit a nadir in May this year when Manila-listed International Container Terminal Services Inc. (ICTSI) pulled out of a concession agreement to operate a planned new container terminal at Lekki Port, 65 kilometers (40.3 miles) east of Lagos.
ICTSI said its local subsidiary terminated the concession agreement because of delays in the execution of the project. The original agreement was signed in August 2012 and had given the ICTSI company the rights to develop and operate the terminal for 21 years. It was due to start operating in 2016, and with a design capacity of 2.5 million TEU, it would have become one of the largest in sub-Saharan Africa.
With competition for business among ports in the region intensifying, there are ongoing initiatives on the part of governments and port authorities to try to reduce levels of corruption, improve efficiency and productivity, and reduce costs.
Earlier this year, the Nigerian Ports Authority (NPA) set up an anti-corruption office at its headquarters, which is administered directly by the presidential advisory committee on battling corruption in the economy.
The move came after a decline in port revenue as throughput volumes dropped sharply because of reduced trade volumes, as a result of the low price of oil. Ports have traditionally contributed a large chunk of non-oil revenue to government coffers, and the rapid drop in funds highlighted the importance of the sector to the overall economy.
The development of electronic trade platforms is seen as key to port reform in the region, in part because they can reduce the number of "manual" touch points with government agencies where incidents of corruption can occur. In countries such as Nigeria, the process of handling and clearing cargo currently involves around 14 different government agencies.
Among the six ports of West Africa, the port of Cotonou has been signalled out as possibly having the greatest challenge in terms of dealing with issues such as corruption and poor efficiency.
A study on port efficiency in West Africa by the Shanghai Maritime University published in the American Journal of Industrial and Business Management in 2015 ranked Cotonou as the least efficient among the six largest ports in the region, and described the port as a "serial under-achiever" in terms of efficiency.
In addition to improving technical systems to support trade processes, a core requirement to improve port efficiency in West Africa is the import of foreign, private funding, and operational expertise.
At least one global terminal operator has made clear its intentions to develop port projects in Africa in a more-holistic manner rather than simply building and operating terminal infrastructure to address the deep-set problems that undermine supply chain processes.
Dubai-based DP World hopes to unlock more of the economic potential of the continent by importing its knowledge and experience from the development of Jebel Ali's port and free zone infrastructure. Chairman and CEO Sultan Ahmed bin Sulayem recently held talks with the presidents of Mali, Senegal, and Ghana to discuss cooperation in trade process technologies, port operations, and development of infrastructure inland.
Authorities in Ghana are already working with Dubai to improve the country's customs clearance system and develop a national single window platform.
"Integrating ports, customs, and free zones in Ghana will benefit the country enormously, enabling business to trade faster and more efficiently than ever before," bin Sulayem said after the early October meeting with the president of Ghana, Nana Akufo-Addo.
"We can support developing nations such as Ghana in the long-term implementation of such strategies as the recent agreement with Customs World demonstrates."
The JOC port productivity data shows Ghana's main port of Tema is showing signs of improved efficiency, registering a 10.5 percent increase in weighted BMPH in the first quarter of 2017 compared to the same period of 2016.
The JOC port call data also show several major ports in the Middle East made good gains in levels of berth productivity.
The Middle East is currently alive with port development projects, and there is increased focus on improving efficiency at terminals as operators chase a larger share of the region's growing logistics sector.
Large-scale infrastructure projects, a booming retail sector, and ongoing efforts by the Gulf countries to diversify from dependence on oil are the primary drivers of logistics growth. The location of the region in the middle of the Asia-Europe trade lane and its high reliance on international trade are additional important drivers of container port development projects.
Further, when the dust from a host of ongoing projects settles, Middle East ports are expected to undergo a round of consolidation that will see just a half-dozen or so large players left standing.
Among the largest container-related port projects underway across the region are the capacity expansion at Dubai's Jebel Ali and the new Hamad port in Qatar with a planned capacity offering of 6 million TEU a year.
Hamad port is being built on a 20-square-kilometer (12.4-square-mile) site at Mesaieed, an industrial city in Al Wakrah municipality, about 50 kilometers south of Doha. In addition to container facilities, the project includes facilities for general cargo, grain, roll-on, roll-off, and livestock cargoes. Other major projects in the region include expansion at Oman's Duqm and Sohar ports and at Saudi Arabia's King Abdullah Economic City.
According to JOC data, the port of Dammam showed the second-highest level of improvement in BMPH worldwide during the period under comparison. The Saudi Arabian port has two container terminals, one operated by Hutchison, and the other by SGP, a joint venture between the Kingdom of Saudi Arabia, the Saudi government's public investment fund, and global terminal operator PSA International. The combined performance of the two terminals was 110.5 moves per hour, 56.4 percent up this year compared to 2016.
The other main Saudi Arabian port of Jeddah was the sixth best improver globally with an average of 96.5 moves per hour, compared with 78.6 in 2016. Morocco's port of Casablanca was the third best improver, with an average of 32.7 moves per hour, compared with 25.5 the previous year.
The data show several other ports in the Middle East, including Salalah, Khalifa, and Tanger-Med, also registered higher year-over-year performance in berth productivity.
Ports in Oceania performed strongly in the ranking with New Zealand's port of Tauranga, and Port Botany and Barbours Cut in Australia, all making it onto the list of top 10 best improvers globally.
Oceania was the top region globally in terms of reduction in overall port stay time, with vessels spending an average of nearly 14 percent less time in port in the first quarter of the year compared to the first quarter of 2016. The impressive reduction in average port stay time for Oceania was due to an average BMPH increase of 22.7 percent, while call sizes rose 14.3 percent.
The data show a positive 3.4 percent — or roughly 0.7 hours per call — reduction in the amount of time vessels stayed in port globally, but with significant differences in performance between regions.
The Middle East and India registered a negative result in terms of overall port stay times, with a 10.3 percent increase in the amount of time vessels stayed in ports. This was due mainly to an 11.3 percent increase in the amount of time elapsed from when vessels entered the port area to the start of berth operations, and a relatively small average increase in BMPH of just 7.6 percent, compared to an increase in average call size of more than 11 percent.
Two North Asian ports made it to the top 10 of best improvers in berth productivity. The Port of Gwangyang improved by 27.5 percent to 89.9 BMPH with an average call size of 804, making it the world's fourth best improver for the period under comparison. South Korea's third-largest port handles around 2.25 million TEU annually.
Shanghai, the world's busiest port, improved its performance from 65.6 BMPH in 2016 to 79.7 this year, good for a 9th position overall in the ranking of best improvers.
Among European ports the top improvers were London Gateway and Felixstowe, with the former registering a weighted BMPH average of 49.7 and the latter 52.2, an improvement of 19 percent and 12.6 percent, respectively.
The ports of Long Beach and St. Bernard were the two top improvers in the US, with weighted BMPH of 86 and 43.5, respectively.
A key trend shown in the analysis was the level of growth in the proportion of calls by larger capacity vessels. Calls by vessels larger than 10,000-TEU capacity rose year-over-year to comprise 10.7 percent of total calls compared with just 8.5 percent of total calls during the period in 2016.
Moves by vessels larger than 10,000 TEU rose from just under 20 percent to nearly 25 percent of total moves. Vessels with capacity greater than 14,000 TEU now account for around 10 percent of total global moves.
The data show call sizes at container terminals around the world increasing as more high-capacity vessels enter the market, increasing pressure on the processes and infrastructure of ports and terminals.
There was a 12.6 percent year-over-year increase in global average call size in the first quarter of 2017, to 1,076 moves. With the exception of Africa, call sizes rose in all major world regions, with the biggest increases registered in Southeast Asia (19.2 percent), Latin America (17.1 percent), and North America (17 percent).
At 1,731 moves, average call sizes are largest in the Middle East and India, followed by North America (1,551) and East Asia (1,124).  
Source: Journal of Commerce.   
Copyright Ships & Ports Ltd. Permission to use quotations from this article is granted subject to appropriate credit given to www.shipsandports.com.ng as the source.