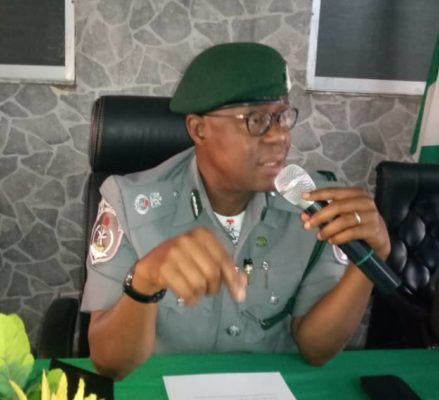 The Apapa Area Command of the Nigeria Customs Service (NCS) has commended the level of women's participation in the maritime sector urging them to be more proactive.
Controller of the Command, Comptroller Bashir Abubakar gave the commendation when he received members of the Women in Maritime Africa (WIMAFRICA), who paid him a courtesy visit in his office last week.
Abubakar, who called for more women participation in maritime sector for greater efficiency, stated that women have a crucial role to play, not only in the maritime sector of the economy, but also in nation building.
According to him, "The involvement of women in businesses within the maritime industry will further pave the way for greater growth of the sector in Nigeria and the West African sub-region at large.
"More participation of women on activities in the maritime industry will bring about seamless operations with high level of integrity and proper declaration.
"I greatly commend the effort of WIMAFRICA on what the members are presently doing in the sector. I am also encouraging women to think onward and see ways to achieve greater growth in maritime sector now and in the long run," he said. 
The President of WIMAFRICA, Hajia Bola Muse, who led the delegation, explained that the body provides training, capacity building, cooperation and entrepreneurial development of African women in the maritime sector.
She said, "Our group promotes growth of women entrepreneurs in the maritime industry. We also promote cooperation among stakeholders in the sector in order to enhance greater productivity and job creation."