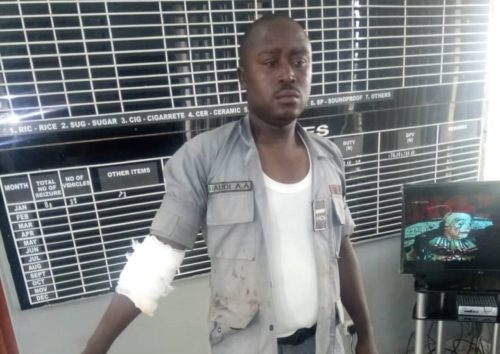 Operatives of the Ogun Area Command of Nigeria Customs Service (NCS) were on Friday attacked by hoodlums suspected to be smugglers along Papanlato area of Ogun State, injuring two officers.
Public Relation Officer of the Command, Abdullahi Maiwada said in a statement that the officers were escorting seized smuggled rice from Ilaro to Abeokuta government warehouse when they were "obstructed by a group of hoodlums who pelted them with stones, bottles, cutlasses, sticks and other dangerous items".
Maiwada said it took the intervention of a combined team of customs and others to secure the seized items "in a professional manner thus avoiding any loss of life". 
Maiwada noted that the seized items have been secured with three suspects currently under interrogation at command's headquarters.
According to the statement, "Our Officers restrained themselves by controlling the situation short of using force. On the arrival of reinforcement teams from Army, Police, Federal Operations Unit and command teams, the hoodlums were overpowered but not before serious injuries were inflicted on two customs personnel who are currently responding to treatment in the hospital.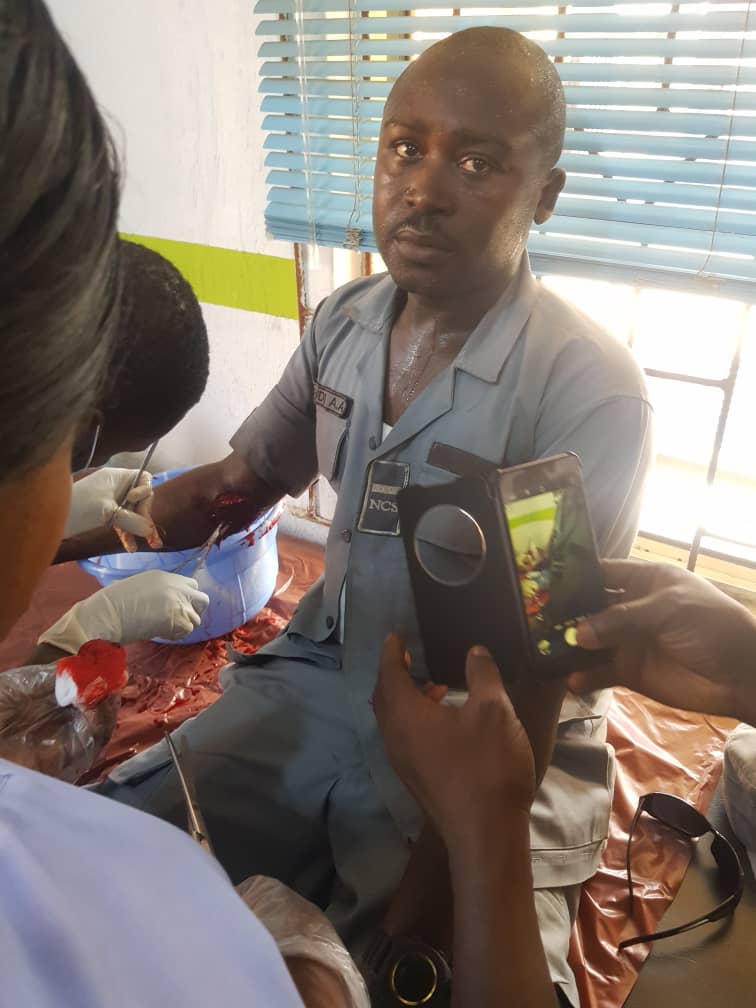 "In the face of the provocative hostility, officers tactically succeeded in securing the seizures out of the scene in a professional manner thereby avoiding any loss of life.
"We wish to commend the patriotic roles of our sister agencies and law abiding citizens in assisting the command to perform its lawful duty of revenue collection and suppression of smuggling in the interest of our dear country. We wish to categorically state that we will continue to prosecute the anti-smuggling crusade in spite of the unwarranted attacks.
"We want to use this medium to advice parents/guardians to warn their wards to desist from obstructing customs officers performing their legitimate duties as the Service will not hesitate to use appropriate force in the interest of the nation."
Maiwada said normalcy has since been restored to the area.