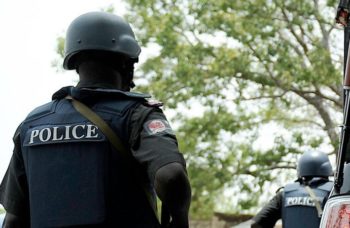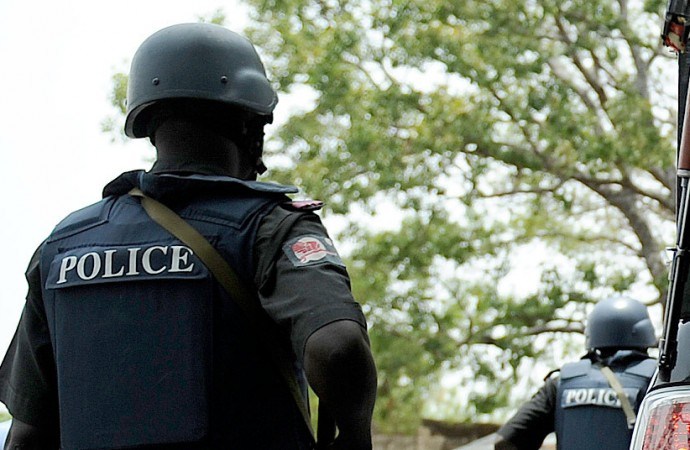 The policeman who allegedly killed a truck driver in Apapa in July is yet to face disciplinary action.
The policeman's killing of the truck driver on July 19 resulted in a mayhem leading to the burning down of two commercial bank branches – Diamond Bank and Sterling Bank – in Apapa.
It took the combined efforts of policemen from the Rapid Response Squad (RRS), Area B Command, operatives of the Nigerian Navy Ship (NNS) Beecroft and Nigerian Army Signal Corps to contain the situation.
The security operatives also prevented the rioters from setting a tank farm ablaze.
When the former Commissioner of Police, Lagos State Police Command, Fatai Owoseni visited the scene, he described the erring policeman's action as unlawful, adding that he did not act in tandem with the Inspector General of Police's campaign of modern day policing.
Owoseni said, "I want to state emphatically that the policeman that did this is not one of us. He has done that as an individual. It is not what the leadership of the Police asked him to do.
"We will make sure that we handle him with the extant rules and regulations. He will be made to face the full wrath of the law and will definitely pay for his irresponsibility."
Owoseni then apologised to Lagosians and family members of the deceased driver, assuring that speedy justice would be done over the extra-judicial killing.
More than two months after the incident, SHIPS & PORTS DAILY investigation revealed that the erring police officer is still in detention pending investigation.
Lagos State Police Command Public Relations Officer, Olarinde Famous-Cole, an Assistant Superintendent of Police, said, "The officer is still under investigation and when investigation is through, he would then be dismissed and charged to court. But at the moment, he is still in police custody."
It is not clear when the police will conclude its investigation and bring the erring officer to justice. It is also not clear if the family of the deceased truck driver will be compensated by the police authorities.