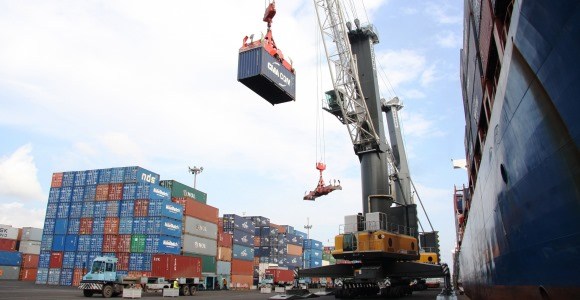 Clearing agents operating at the Apapa port have accused officers of the Apapa Area Command of the Nigeria Customs Service (NCS) of not showing up early for cargo examination, thereby delaying clearance of goods at the port.
The agents alleged that officers do not report for examination until 2pm instead of 9am.
Chairman Apapa chapter of the National Council of Managing Directors of Licensed Customs Agents (NCMDLCA), Emeka Enwelu, who spoke with journalists in Lagos last week, said due to Customs officers' attitude to work, the number of boxes examined daily at the Apapa has dropped from 300 to 200 per day.
"Customs officers come for examination around 12 p.m. to 1 p.m. daily. That is the actual time they come for examination and we have discussed so much on the need for them to come early for examination to know what to be done, and for us to get our cargoes out in good time. Instead we spend a whole day on examination before coming the next day for release. That is not trade facilitation, except they can start by 10 a.m. as advised by the government," he said.
According to Enwelu, "If Customs conducts examination and write the report, we can get our cargoes, but when they start late they find it difficult to write the report because the whole day has already been wasted.
"If they start by 12 noon, they can never cover up. They used to do 300 containers but now it is less than 200 containers per day because of the three-hour delay by Customs examination officers,"
Another clearing agent, Chijioke Ebuka however urged the Federal Government to ensure that Customs officials adhere strictly to the implementation of the executive order on the ease of doing business at the port. 
"Doing away with delay is part of the vision of PEBEC but the Apapa Customs officers are making the gains disappear. We want officers to come in good time so that goods can be released same day after examination," Ebuka said. 
However, Public Relations Officer of the Command, Nkiru Nwala, refuted the claims of delay by Customs officials.