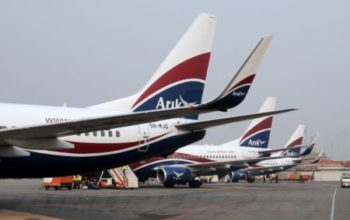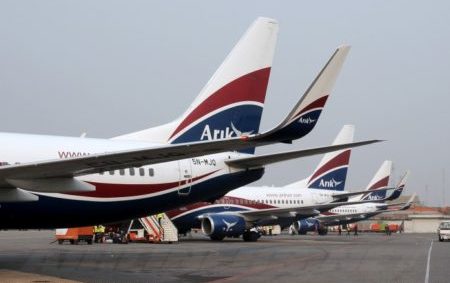 Recovery efforts in operations and efficient services at Arik Air received a boost recently with the launch of a new unit to cater for customers and ensure satisfaction nationwide.
The 'Ambassadors' Unit', besides attracting new customers, is also to enhance patronage of erstwhile customers, return the airline to its frontline position and improve its chances of surviving.
In a related development, Arik is set to resume daily flight operations on Abuja-Accra route, beginning from Monday, July 17, 2017 after months of absence.
Recall that sequel to its takeover by the Asset Management Corporation of Nigeria (AMCON) in February, the erstwhile largest carrier in West Africa, showed signs of financial distress, with its 28 aircraft fleet reduced to nine, international operations temporarily shut and commanding market share dropped significantly.
However, the airline has lately shown stability under the new management and said to be on the path of full recovery.
Vice President, Ground Operations, Arik Air, Capt. Murat Ozcan, at the launch of the unit, said the idea originated from the airline's commitment to continually improve on its customer services.
Ozcan explained that the essence of creating the unit is to give our customers a better welfare treatment at the airport.
He said: "The ambassadors' unit has been designed to look after the passengers' needs. If there is something the passengers want to know, they can approach the ambassadors, who will resolve the issue without wasting time," Ozcan said.
According to him, one of the major complaints by the passengers is that it takes the airline operation officers a long time to attend to their issues.
"That is why we decide to put up this unit to look after the welfare of the passengers and timely attendance to their complaints once they walk into the terminal. Our ambassadors have a distinguishe
d outfit for easy identification. So, they are always available to render assistance to customers."
Lead Ambassador, Ijeoma Ebere, added that the essence is about excellent service, beginning with Lagos and soon to expand to Abuja, Port Harcourt, Kano among other terminals nationwide.
Speaking on the resumption of Abuja-Accra service, Arik Air's Chief Executive Officer (CEO), Captain Roy Ilegbodu, said the re-introduction of Accra operation is part of the management's strategy to optimise flight schedule and respond to the needs of its valued customers.
Ilegbodu said: "Arik Air has been at the forefront of providing customer-centric services since our inception and we will continue to respond to the needs of our customers at all times."