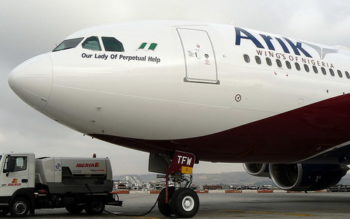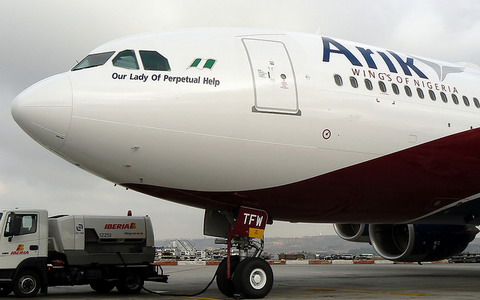 An indigenous airline, Arik Air, and Nigeria's Presidential Air Fleet (PAF) have signed a Memorandum of Understanding (MoU) on capacity building, to assist in imparting proficiency and line training for PAF's pilots.
The airline in a statement signed by its Media Consultant, Simon Tumba, on Sunday in Lagos disclosed that the agreement was signed by the Commander of PAF, Hassan Abubakar and the airline in Lagos.
According to the terms of the agreement, Arik Air will provide pilots for the PAF rated on the aircraft Line Training and hour building to maintain proficiency on the aircraft.
It also includes undertaking regular commercial flight under supervision, as per the standards approved for the airline.
Arik Air's Chief Executive Officer, Roy Ilegbodu, explained that the agreement would go a long way in bridging the gap in the fleet Pilots' training and proficiency.
Ilegbodu further said that both parties could always work together to achieve their goals.
He said Arik Air, which had in the past assisted PAF in the proficiency training of its pilots, was a safety conscious airline and this must have informed the decision by the top hierarchy of the fleet to enter into this agreement.