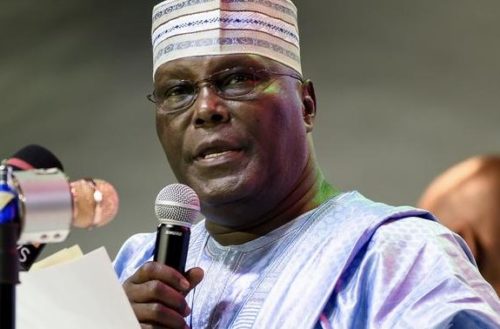 By Oluwatoyin Amao
Presidential candidate of the People's Democratic Party (PDP), Alhaji
Atiku Abubakar on Wednesday branded the state-run oil company a "mafia
organisation" and vowed to privatize it if elected "even if they are
going to kill me…"
Abubakar said he had tried to end the opaque administration of the
Nigerian National Petroleum Company (NNPC) when he was Vice President
under Olusegun Obasanjo from 1999 to 2007.
The NNPC and other state-run organisations have been widely criticised
as unofficial slush funds for successive governments, particularly
around election time.
"I went to my boss (Obasanjo) and told him that unless we dismantle
these mafia organisations, we cannot progress, let's privatise them," he
said during a conference on the economy in Lagos.
"I am committed to these privatisations, as I have said. I swear even if
they are going to kill me, I will do it," former Vice President said.
Abubakar also promised to "liberalise the economy to create jobs" in
Africa's most populous country, where most of the more than 180 million
people live in poverty.
High unemployment has been a persistent issue in Nigeria, particularly
among the young.
Nigeria's presidential and parliamentary elections will hold on February
16, while governorship and state assembly elections will hold two weeks
later.