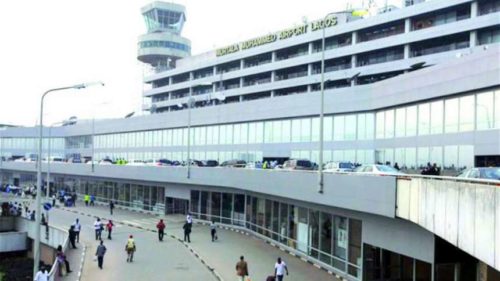 The Aviation Round Table Safety Initiative (ART) on Wednesday endorsed the approval by the Federal Government for personnel of Aviation Security (AVSEC) to bear arms.
President of ART, Gbenga Olowo, who announced the group's endorsement in an interview with journalists in Lagos, noted that the primary objective of AVSEC was the protection and safety of passengers, crew, ground personnel, aircraft and facilities serving the civil aviation.
The Minister of State for Aviation, Sen. Hadi Sirika, had last week announced that AVSEC officials at the airports would start bearing arms within the next three months.
Olowo, however, noted that the participation of other security agencies in the sector for the same purposes was inevitable.
He said, "Consequent to this approval, we strongly advise a review of the airport security architecture to cover elements of the various security agencies which will now form the new organogram.
"This will eliminate inter-agency rivalry, foster cooperation, provide a common platform to asses measure of effectiveness, process operational effectiveness and after-action plans.''
The ART president, however, suggested that the other security agencies should administratively remain under their parent agencies under the operational command and control of the new Airport Security Architecture.
Olowo also urged the government to ensure that selected personnel to bear arms were properly trained and tested in rudiment areas of arms handling, standard armoury and trained armourer for safe keeping of ammunition.
According to him, necessary procedure for issuance, retrieval and accountability of expended rounds if necessary, should also be put in place.
"In the 90s, we delegated and rotated the heads of security agencies serving in the airports to supervise and control night operations which is akin to the United States Transportation Security Agency (TSA) model.
"Security threats have evolved and we as a nation are challenged to find the nexus and best-fit security architecture, as our security challenges cannot be the same with other nations," Olowo stated.