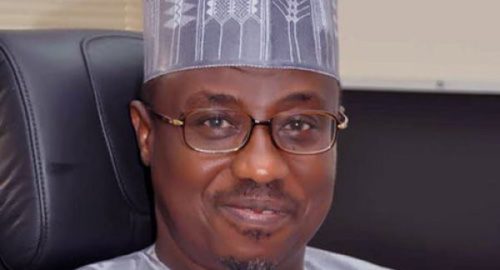 The Group Managing Director, Nigerian National Petroleum Corporation (NNPC), Dr Maikanti Baru has said the nation's huge gas deposit was a veritable tool for economic diversification.
Baru who stated this on Monday at the Nigerian Gas Association 11th International Conference and Exhibition holding in Abuja said Nigeria was more of a gas than an oil nation.
He said, " With the huge deposit of gas in the country, it is germane that we leverage on the potential to grow our economy.
" Gas has significant impact on the Gross Domestic Product (GDP) as it impacts on agriculture, power and other sectors which influences economic growth.
"In the last eight years, we have completed and commissioned over 500 km gas pipelines which are now delivering gas to our power plants and industries.
"Some of the completed pipelines include the Oben-Geregu (196km), Escarvos-Warri-Oben (110km), Emuren-Itoki (50km), Itoki-Olurunshogo (31km), Imo River -Alaoji (24km) and Ukanafun-Calabar pipelines (128km)."
He noted that NNPC under the current administration had invested in gas pipeline projects and also signed MOU's on gas development.
Baru said the NNPC is completing the construction of the 48 inches by 130km Obiafu-Obrikom-Oben (0B3) East-west interconnection pipelines which would deliver 2Bscdf of gas.
He said, " We expect to complete and commission this pipeline early 2019.
"In addition, we are completing the expansion of the existing Escravos to Lagos pipeline (ELPS) to double the installed capacity of ELPS from 1.1Bscfd to 2.2Bscfd.
"This will be commissioned by the end of this year."
Commenting on gas production, Baru said that the current average gas production in the country was in the region of 8.5Bscfd, out of which about 43 per cent or 3.7Bscfd was exported.
He added that 3.2 per cent or 2.7bscfd was utilised for gas re-injection or gas lift, 18 per cent or 1.5 Bscfdwas for domestic and industrial use.
According to him, the balance of 7 per cent or 0.6Bscfd is flared daily.
This he said was unfortunate adding that efforts were on to stop the gas flaring.
Baru further noted that pipeline vandalism, funding among others remained a major challenge in the effort to develop the sector.  
Copyright Ships & Ports Ltd. Permission to use quotations from this article is granted subject to appropriate credit given to www.shipsandports.com.ng as the source.