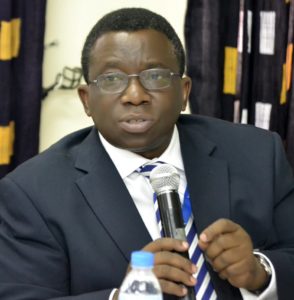 By Lakinbofa Goodluck
Exploring health matters in this column may appear unusual but usual things are not the best for unusual moments. Events in the last few weeks have signalled to us the possibility of a looming full-blown health crisis that might shake this nation to its foundation. There have been reported cases of people, including doctors, dying from Lassa fever in various parts of the country. The Ondo State government recently confirmed 24 cases in the State with one death. Two medical doctors and one nurse were reported to have died of Lassa fever in Ebonyi State in 2018. According to the Nigeria Centre for Disease Control (NCDC), as at 21st January 2018, the total number of confirmed cases is 61, with 16 deaths recorded. A total of ten healthcare workers have been infected by the disease in four States with Ebonyi recording the highest (7) while Benue, Kogi and Nassarawa have recorded 1 case each.In this year alone, a total number of 107 suspected Lassa fever cases have been reported in ten States across the country namely,Anambra,Bauchi, Benue,Ebonyi, Edo, Imo,Kogi, Lagos, Nasarawaand Ondo States.
Lassa fever is not a new phenomenon in Nigeria. It is an acute viral haemorrhagic illness of 2-21 days duration that occurs in West Africa and often transmitted to humans via contact with food or household items contaminated with rodent urine or faeces.It can also be transmitted from person-to-person especially in hospital environment in the absence of adequate infection control measures.We have always known that the virus is prevalent in Nigeria and one would expect that the country would address the disease with a high level of preparedness. Since December 2016 when the current outbreak was recorded the response has been nothing to embrace. By June 2017, atotal of 501 suspected cases including 104 deaths had been recorded, and the virus still continues to infect and threaten people's existence on a daily basis. It is even more painful to see health workers dying from the virus for lack necessary safety gadgets that should have been provided by the government. The recent deaths of some health workers led to outrage and expression of disappointment by doctors on social media who lamented the N5, 000 hazard allowance the government pays them for facing daily threat to their lives. You cannot encourage health workers without adequately rewarding their service to humanity. These people put their lives on the line to protect others and it is only proper to duly reward them.
The positive side to all this is that Lassa can be defeated with concerted efforts from the government and the Nigerian people. Just like the nation did during the Ebola crisis, when the country was united in its resolve to overcome the deadly disease, we can defeat Lassa.
Nevertheless, the crusade will always have to start with the government. In actual fact, the level of public awareness against the disease, so far, has been abysmal. A coordinated response to fighting the disease has always been slow. It is commendable that the Nigeria Centre for Disease Control has just activated its Emergency Operations Centre (EOC) to coordinate the response to the outbreak. The RRTs are expected to support the States in response coordination, contact tracing, case management, risk communication and strengthening infection prevention and control practices. Although the NCDC claims emergency supplies have been sent to treatment centres in all affected States, the report from the health workers have been contrary. However, the most important action now is to raise the level of awareness without creating panic in the public. Nigerians need to be aware of the dangers of unhygienic environment. Lassa fever can be prevented by practicing good personal hygiene and proper environmental sanitation. This is why the latest development in Lagos State should be a source of worry for observers. Suddenly, every part of the State is characterised by refuse dumps, and it appears the government is unbothered about this development. This should not be happening at a time when the State is susceptible to a Lassa outbreak. Nothing can be more embarrassing for a cosmopolitan State like Lagos.
That said; individual households must embrace hygienic living. The fight against Lassa should also reflect in the manner foods are stored in the house. It is important to store grains and other foodstuffs in rodent-proof vessels, maintaining clean households, and other hygiene related measures to discourage rodents from entering homes. It is now imperative for Nigerians to return to the habits we imbibed during the Ebola crisis. Hand washing is important in preventing Lassa. The government must work in concert with other public and social institutions such as churches, schools, banks, to raise the awareness in hygienic living and handwashing. The same way we defeated Ebola, Nigeria can defeat Lassa and any other disease. All we need is unity of purpose.
Copyright Ships & Ports Ltd. Permission to use quotations from this article is granted subject to appropriate credit given to www.shipsandports.com.ng as the source.