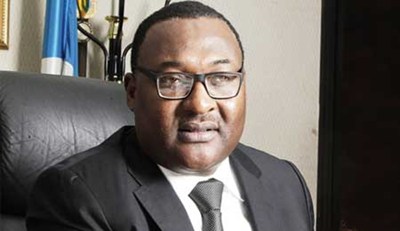 Executive Secretary, Nigerian Shippers Council (NSC), Hassan Bello has asked the Nigeria Customs Service to focus more on trade facilitation in its operations instead of revenue generation.
Bello made the call at the just concluded workshop organized by the Union of African Shippers Council (UASC) in collaboration with the United Nations Conference for Trade and Development (UNCTAD), which held in Abuja last week.
Bello said that facilitation of trade will not only increase the patronage of Nigerian seaports by shippers, customs agents and shipping companies, but will enhance development at the ports and make their operations be at par with what is obtainable in ports of advanced countries.
He noted that while over 70 percent of cargoes imported through the nation's port are under declared, adoption of technology and electronic platform in the Nigerian seaports will check the challenge of sharp practices at the ports.
According to him, plans are underway in Nigeria to introduce the National Single Window Project which is an electronic platform to which all stakeholders in the port system will be connected and which is bound to check all forms of unwholesome practices like under declaration of goods by importers and customs agents.
Bello who advised shippers and freight forwarders to learn to be more sincere in their transactions in the import trade said the introduction of scanners in the examination of goods by Customs will assist to detect and check fraudulent practices such as under declaration and concealment among others.
Bello was of the view that while the issue of insincerity on the part of some shippers may have made customs place more emphasis on 100 percent cargo examination with a view to detecting sharp practices as well as ensuring that the Federal Government is not robbed f its revenue on cargoes, charge customs to rather improve its level of automation.
The Shippers' Council boss said there is need for the customs to synergize with the council to enhance the development of its operations and that of the seaports.