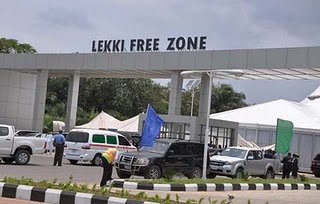 The Nigeria Customs Service has tasked operators in the Free Trade Zone (FTZ) to comply with government directives in the clearance procedures and processes in the zones to enhance the Service revenue drive.
Controller, Tin Can 2 command, Comptroller Lami Wushishi, who stated this during a working visit to Lekki and Dangote Free Trade Zones in Lagos last week, assured that the Service would continue to support investors in the Free Trade Zone in order to generate more revenue for the government to boost the nation's economy.
She explained to the investors that customs clearance procedures include use of Form 'M', but noted that some of the operators in the zone do not make use of the document in duty payment.
"We know that duty paid is on raw materials but Form 'M' is very important and this issue must be addressed with the Central Bank of Nigeria," she said.
She said that bulk of revenue collection by the Tin Can 2 command was generated from the zone, stressing the need for synergy and cooperation between government agencies and investors.
The Customs controller pointed out that the Service would continue to work on its Comptroller-General's three point agenda, adding that decision must be taken by officers on ground due to distance between the command and the zone.
While commenting on the ongoing construction of the Lekki deep seaport in the zone, Comptroller Wushishi affirmed that the project would give the government more revenue and increase employment rate in the country.
"The free trade zone investment is a project that must not fail because we want it to grow and we are going to put in our best to make sure they succeed.
"This is where we get bulk of our revenue for the command. From the zones we get close to one billion naira on a monthly basis and it is not what the Service would joke with because if we joke with it, definitely it will affect our revenue drive. We will assist you in any way possible to make your business succeed," she said.
According to her, the visit to the zone would serve as a means to synergize with the investors and collect more revenue for the customs.
Responding, Deputy Managing Director of Lekki Free Zone Development Company, Popoola Jaiyesimi, suggested to the Customs boss to set up a committee that would challenges faced by operators.
Jaiyesimi, who noted that the free zone was established in 2006, called on government to constant engage all the parties involved in trade facilitation.