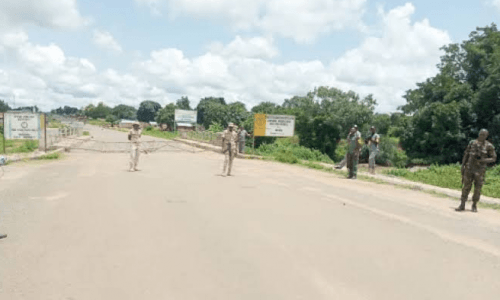 Following the ban on petrol sale to border stations, the Speaker, Kwara State House of Assembly, Yakubu Danladi, has expressed concern over fuel scarcity in four districts of Baruten Local Government Area of the State.
Speaking when he paid a courtesy visit on the newly appointed Sector 3 Coordinator of the National Border Drill operation, Comptroller Mohammed Garba, on Monday, Danladi said the decision by Customs is taking a toll on his people and the hardship is gradually becoming unbearable.
According to a statement signed by the Kwara State Command of the Nigeria Customs Service, Zakari Chado, a copy of which was made available to SHIPS & PORTS, the Speaker, who was accompanied on the visit by the Chairman, House Committee on Education and Human Capital Development, Mohammed Baba-Salihu, lamented the hardship the people had to go through to access fuel.
The Speaker therefore appealed to the Sector Coordinator to reconsider the decision of fuel supply to the affected border communities, adding that a litre of petrol now costs about N300.
According to the Speaker, "The hardship is being faced by four districts of Baruten Local Government Area, namely Ilesha, Baruba, Okuta and Chikanda axis."
Responding, Comptroller Uba expressed satisfaction with the Speaker's open mindedness in coming forward to chart a way forward for his people.
Comptroller Uba explained that the partial border closure was not to witch-hunt or obstruct any legal businesses or community, but to prevent illegal exportation of petroleum products.
"The idea was to encourage local farmers, control the inflow of arms and ammunition, illicit drugs and all other prohibited goods. It is also to enable the neighbouring countries to obey the ECOWAS protocol," he said.
The Comptroller pointed out that the Service is just an implementer of the policies of the Federal Government. He advised aggrieved persons to channel their grievances to "the appropriate quarters".
He assured that he would soon be visiting the border communities to meet with traders who are pursing legitimate businesses.