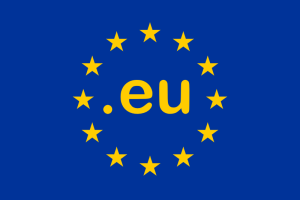 London's new Brexit secretary said he brought new "vigour and vim" to talks on his first trip to Brussels on Thursday.
This is as the European Union warned business to get ready for Britain crashing out of the bloc without agreed terms to cushion the economic disruption.
Brexit campaigner Dominic Raab, appointed to the government last week after his predecessor quit over Prime Minister Theresa May's proposals to tie Britain close to EU trading rules, said he wants talks to "heat up" ahead of a meeting to lay out her ideas to EU chief negotiator Michel Barnier.
The resignation of his predecessor David Davis and others, and May's battles in parliament with pro- and anti-Brexit wings of her own Conservative party have fuelled new questions in Brussels over whether London is capable of agreeing any deal this year to avoid chaos when it leaves in March.
That, the executive European Commission insisted on Thursday, was not the reason for its warning on stepping up preparedness for a "no deal" or "cliff edge" Brexit.
Raab said he would approach negotiations "with renewed energy, vigour and vim" and quoted his counterpart's oft-repeated warning that the clock is ticking on reaching a deal.
"I am looking forward to intensifying, heating up the negotiations, and making sure we are in the best position to get the best deal," Raab told reporters.
EU officials and diplomats still think some kind of deal, including a 21-month status quo transition period to allow further talks, is more likely than not, if only because the cost for both sides would be so high.
"While the EU is working day and night for a deal ensuring an orderly withdrawal, the UK's withdrawal will undoubtedly cause disruption, for example in business supply chains, whether or not there is a deal," the Commission said in a statement.
"Preparedness is not a mistrust in the negotiations," an EU official added, saying big firms seemed to be advancing in their plans but smaller companies which had never traded outside the single market before would face challenges in their paperwork.
A senior British regulator also warned Britain's banks and insurers on Thursday to plan for a "hard" Brexit.
The International Monetary Fund said on Thursday that EU countries will suffer long-term damage equivalent to about 1.5 percent of annual economic output if Britain leaves the bloc without a free trade deal next year.
Agency Report