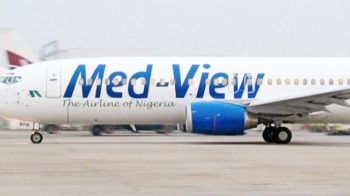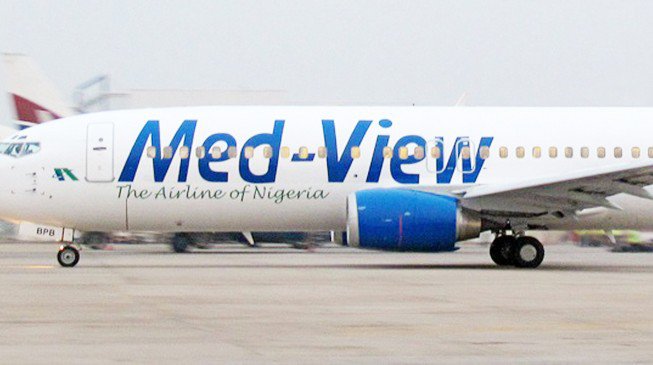 Med-View Airline, a local carrier on Thursday took delivery of its newly acquired B777-200ER aircraft, to boost its fleet.
The Boeing manufactured aircraft, with registration number – 5N-BVY – touched down at about 8.00 a.m. at the Murtala Muhammed International Airport, Lagos.
The aircraft was received by the management and staff of Med-View, as well as other aviation stakeholders.
Chief Executive Officer of Med-View Airline, Alhaji Muneer Bankole, disclosed that the aircraft, which had a capacity of 323 passengers, with 38 in the Business Class, was wholly owned by the airline.
Bankole said that the jumbo jet would be deployed to Hajj operations next week when the airline begins its airlift of pilgrims to Mecca and Medina.
According to him, the airline is expected to airlift about 10,000 Nigerian pilgrims during the operation.
He said Med-View Airline had three B737-400, one B777-200ER and another B767-300ER aircraft in its fleet, adding that two more aircraft are expected to join the fleet by the end of August.