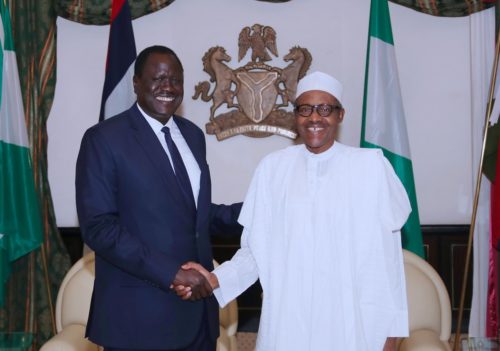 President Muhammadu Buhari has said that Nigeria is prepared to help South Sudan stabilize politically and economically.
Buhari made the pledge on Tuesday while receiving Special Envoy of the South Sudanese President, Ezekiel Gatkuoth, at State House, Abuja.
The president, in a statement by the Special Adviser on Media and Publicity, Femi Adesina, noted that the two countries have a lot in common in the area of developmental aspirations.
He said, "It has not been smooth sailing for us all the way, too. But since South Sudan wants to share from our experience, we will support where we can, and pray hard for your stability."
Buhari urged the leaders of South Sudan to keep making sacrifices "till the environment is completely stabilized," stressing that stability should always be number one priority.
He said, "You can't manage a country efficiently till you have first stabilized it. Then, the economy must follow. You must provide jobs for the people, particularly the youths. Also, you need to check corruption. Guide your national resources jealously. We will do our best to support."
Gatkuoth, who also doubles as the country's Petroleum Minister, said President Buhari was widely admired across the continent for his role in fighting corruption, noting that it was the reason the African Union made him a champion of the anti-corruption crusade in Africa.
The envoy said South Sudan was putting its house in order but needed assistance from Nigeria in the areas of security transformation, constitutional reforms, and infrastructural development.