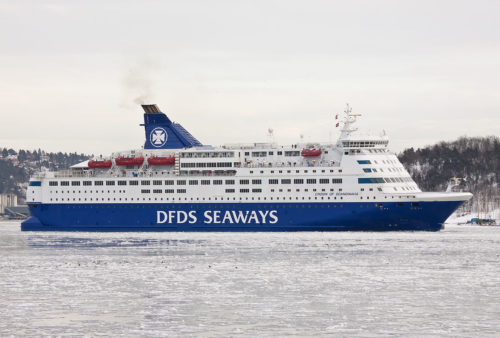 A Lithuanian-flagged ferry carrying 335 people is stranded in the Baltic Sea but no one is reported injured, a spokesman for Danish ferry company, DFDS, told Reuters.
"There was vibration and there was smoke, but no fire was noticed," the spokesman said, contradicting earlier reports from the Lithuanian military of a fire on board the vessel.
He could not say whether the passengers and crew were in any danger and said the ferry would have to be towed to port.
The company said the ferry would be towed to the Lithuanian port town of Klaipeda, where it was heading from Kiel in Germany when it experienced technical problems.
Lithuania's Defence Ministry said "the fire has been extinguished" and that four Lithuanian military ships were heading towards the ferry and will reach it by 1500 GMT.
The ferry, Regina Seaways, sent out a distress call at 1045 GMT and the Lithuanian military sent a helicopter to the vessel and has two more on standby if needed, a spokesman for the Lithuanian air force said.
Agency Report