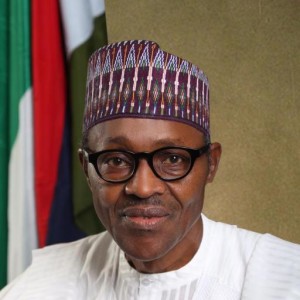 President Muhammadu Buhari on Tuesday, in Calabar, the Cross River State capital, inaugurated a rice seeds and seedling factory built by the Cross River State Government.
The president described the factory as a reference point in Nigeria's effort to kick-start a revolution in agriculture.
He said, "When we got into power, this administration launched a zero-oil economic roadmap as a way of making our country less dependent on oil while encouraging investments in other sectors of the economy, particularly agriculture.
"Indeed, this factory speaks loudly about the giant strides we are making in agriculture as a country."
Buhari said he hoped that the factory would help improve rice production in Nigeria from three to four tonnes per hectare to about nine tonnes per hectare and thereby help the country to achieve rice sufficiency.
He praised the Cross River State Governor, Ben Ayade, for establishing the factory.
"It is evident that by conceiving projects such as this, Governor Ayade has a keen eye for tomorrow, focusing on projects that are building a new economic base for the state, rather than projects with short-term benefits for the purpose of making cheap political gains," Buhari said.
The president directed the Federal Ministry of Agriculture and the Central Bank of Nigeria (CBN), through its Anchor Borrowers programme, to partner the Cross River State Government for the supply of rice seedlings to farmers across the nation.
Ayade, in his remarks at the inauguration ceremony, said his administration was inspired to go into agriculture because of President Buhari's focus on the sector as a way of diversifying the country's economy away from oil.
The governor asked the people of Cross River to give to Buhari, whatever credit they would have given to him as their governor.
He said the state was now into cotton, rice, cocoa, yellow maize, and banana farming, as well as the building of agro-allied industries, including a pharmaceutical industry, from their venture into agriculture.
The reason for establishing the factory, the governor said, is to tackle the challenge of low-yielding seeds in rice production in the state and in the country as a whole.
He said, "The problem is that when you preserve seeds for too long, gradually it loses its potency and capacity to germinate, and ultimately what you have is an unviable seed.
"As we sell these seeds to our farmers, the farmers take unproductive seeds with low-yield into the markets. So, our parents toiled in the sun with ineffective seeds, and would ultimately get 1.3 tonnes or 2.3 tonnes per hectare," the governor said.
He added, "We are converting the rice to instant noodles. For the first time, we are going to have instant noodles made from rice, as opposed to using wheat. Wheat is not grown in large quantity in Nigeria. We are devising ways of bringing optimum value for our rice."