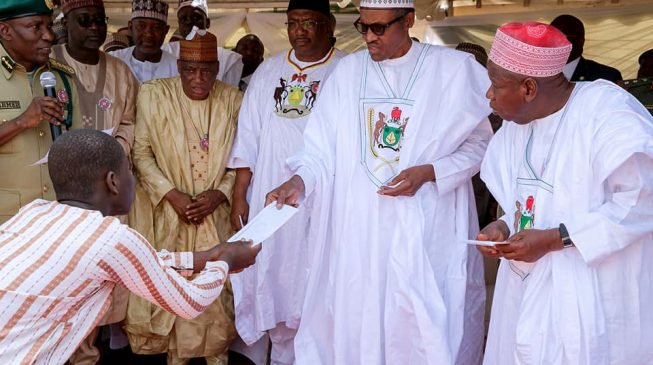 While he has not formally declared his intention to seek re-election in 2019, President Muhammadu Buhari yesterday in Kano declared that he would cruise home to victory in the election. 
The President made this declaration barely one week after he hinted in Abidjan, Ivory Coast, of the possibility of seeking re-election.
Speaking at a grand reception for him by the Palace of the Emir of Kano, Buhari said, "I'm overwhelmed by the sea of heads I see, and by what I see today. If elections are contested, I have no doubt I will win it."
The president, who was received by Emir Muhammad Sanusi II, said he was determined to do the needful, even as he called for patience on the fact that there is a difference between a military regime and a democratic administration.
He was accompanied by his host, Governor Ganduje, Governor Badaru Abubakar of Jigawa State and the deputy governor of Zamfara State, Alhaji Ibrahim Wakala.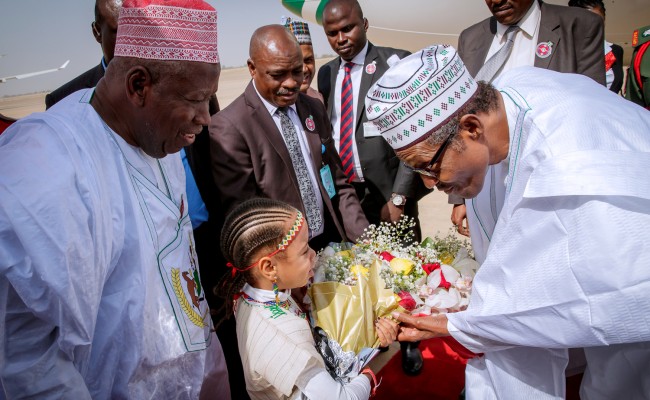 "When I was military Head of State, I arrested many people and jailed them for alleged corruption and in the end, I also ended in jail.
"Since I joined politics in 2003, I contested for President three times but I could not get it right until the fourth attempt in 2015.
"I was in court for 30 months challenging the 2007 election and in 2011, I also spent 16 months in court," he said. 
Buhari lamented that from 1999 to 2014, Nigeria earned so much money which, according to him, was frittered by preceding administrations.
"The country's wealth was squandered by those that ruled the nation at that period of time due to corruption and when we came, we said things must change for the better," the President said.
Buhari, however, assured that his administration will not relent in its people-oriented projects.
"We are determined to better the life of our people," he stated, as he commended the Kano Emirate which he said consistently supported him in all the public offices he occupied.
"I am commending this royal house, for there was nothing I became without consulting the royal house.
"I was a governor, a Minister, Head of State and now the President of the Federal Republic of Nigeria. But in all that I did, I was making consultations with this Emirate Council. I must, therefore, acknowledge and commend the house," he said.
Following the courtesy call, President Buhari visited the Central Prison, Kurmawa, where he pardoned 500 inmates and made provisions for transport fares to take them back to their places of abode.
Buhari urged the ex-convicts to be of sound character, and live a healthy life devoid of crime and criminality.
He subsequently commissioned the multi-billion naira Specialist Hospital, Giginyu, named after him.
On that occasion, the President enjoined other governors to emulate Dr. Ganduje's efforts in the health sector.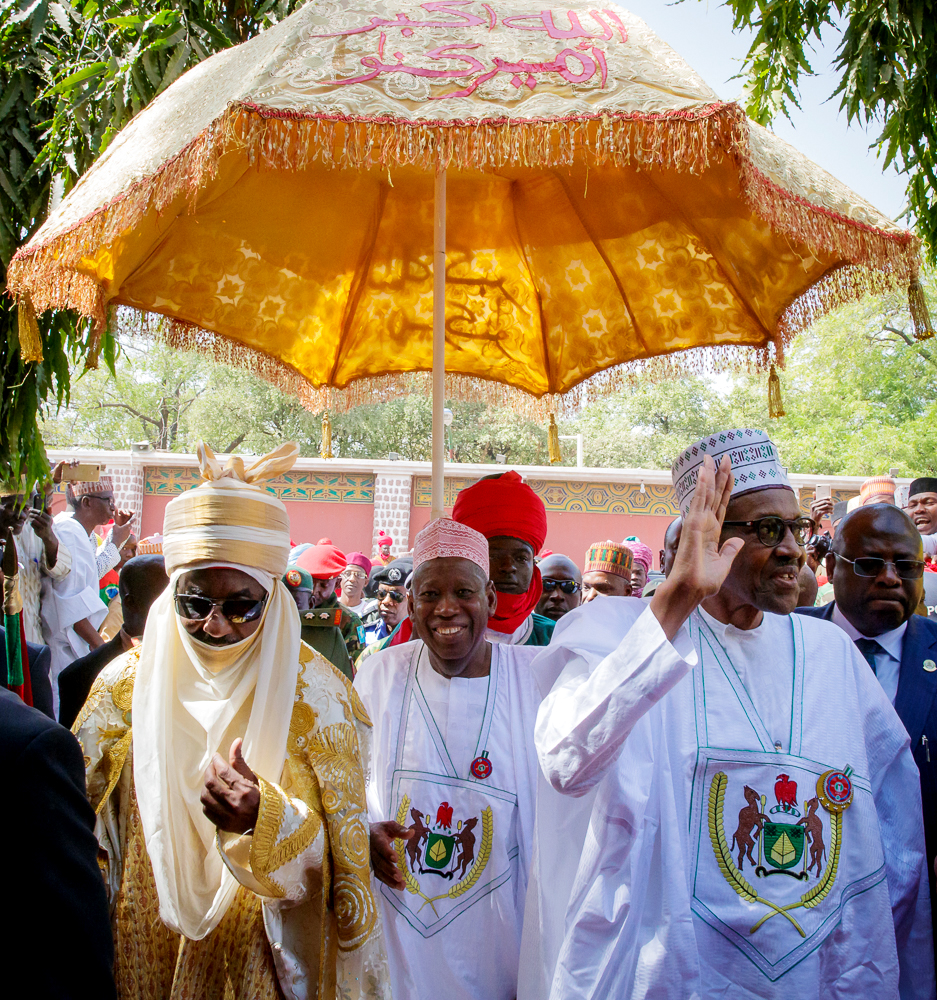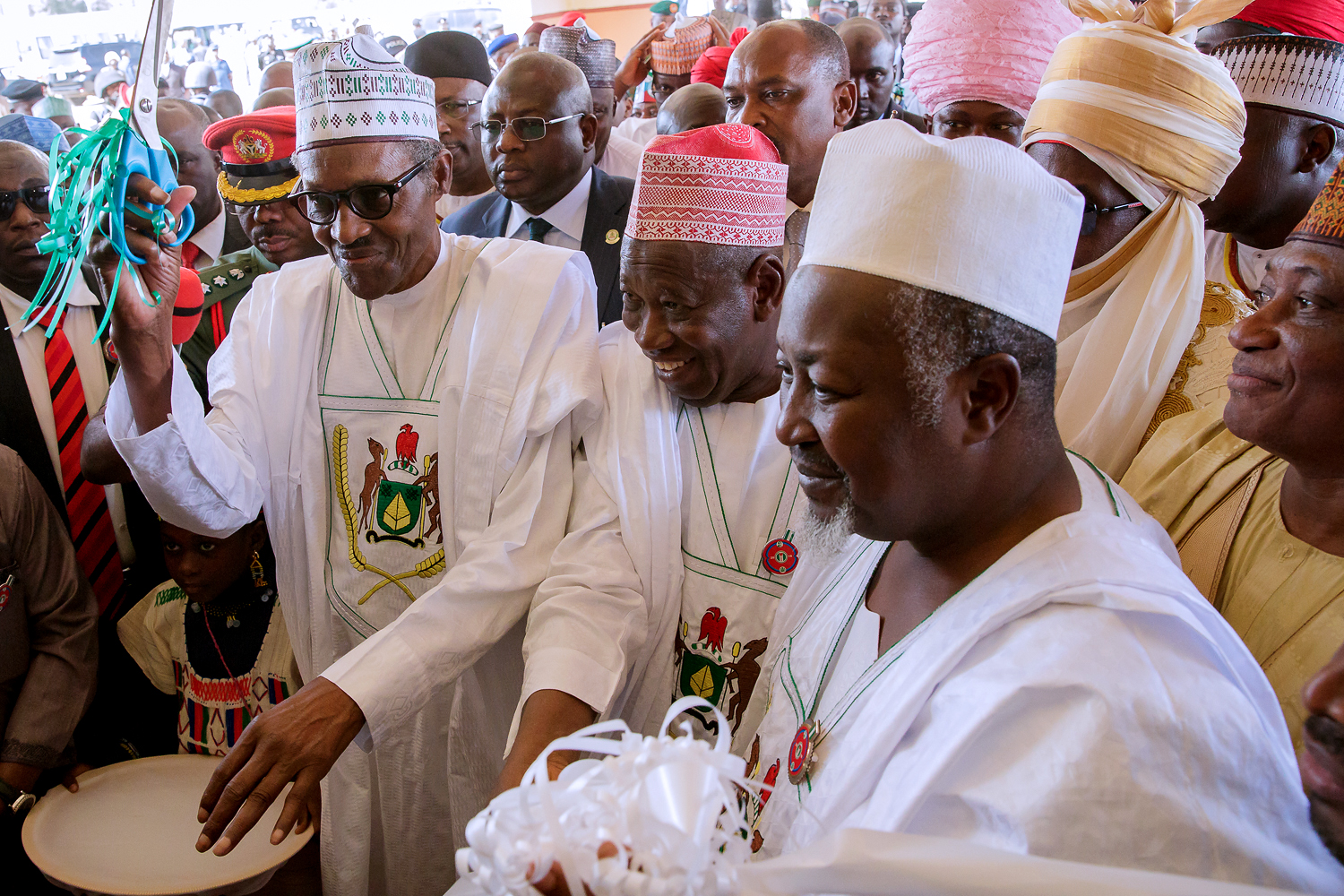 Copyright Ships & Ports Ltd. Permission to use quotations from this article is granted subject to appropriate credit given to www.shipsandports.com.ng as the source.