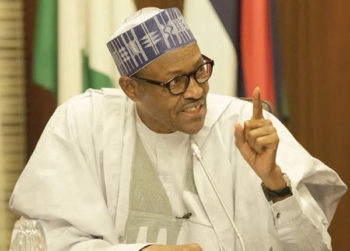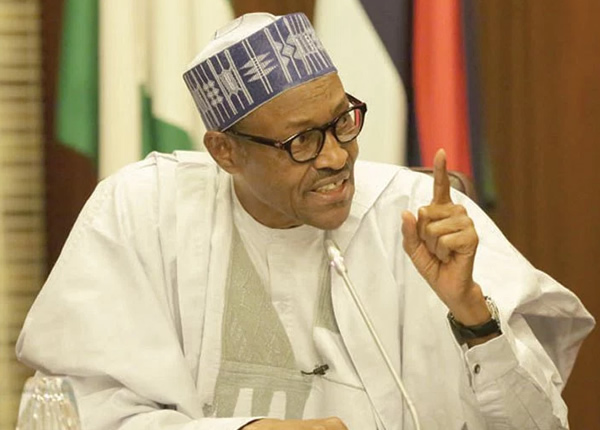 President Muhammadu Buhari has said it is important to always authenticate the origin of people abroad in distress before evacuating them to Nigeria, saying "not every black man is a Nigerian."
The Special Adviser to the President on Media and Publicity, Femi Adesina, disclosed in a statement on Friday that Buhari said this at a meeting with the Chairperson of the African Union Commission, Moussa Faki Mahamat at the Presidential Villa, Abuja.
The President, who spoke on recent repatriation of some Nigerians from Libya, said not every black man was a Nigerian, and was, therefore, important to authenticate the origin of the people in distress before they were evacuated.
He said "we are trying to bring as many as possible from Libya. But not every black man is a Nigerian.
"Others claim to be Nigerians when they are not, and because they have destroyed their travel papers, we can't claim them, except there is proper documentation."
Buhari, however, noted that good neighbourliness and relationship were important for security and economic development.
"That was why I visited all our neighbours. Such relationship is crucial for security, and economic development so our youths could get jobs,'' he said.
On recharging of the Lake Chad, he said "the earlier we get it done, the better, so that our youths don't continue to dare the Sahara Desert and the Mediterranean Sea.''
The AU Commission Chairperson congratulated the President for what he was doing for Nigeria, and for Africa.
He said "without President Buhari, and without Nigeria, many things would not have been possible.
"I appreciate the role you played in my election and all that you do in ECOWAS, Lake Chad Basin Commission, and the entire continent.