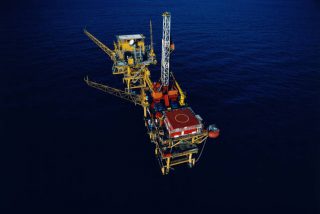 The classification society Bureau Veritas has launched Veristar AIM 3D, an asset integrity management system based on technology partner Dassault Systems' 3DEXPERIENCE platform.
The solution combines a digital twin of any marine or offshore asset with smart data in a collaborative environment. Veristar AIM 3D will be used in the design, development and implementation of the operational lifecycle, to reflect and predict the condition of any asset or fleet of assets. The solution supports risk-based inspection and condition-based maintenance approaches.
Veristar AIM 3D provides asset management dashboards for individual ships, rigs or facilities – or for whole fleets. This will enable smarter decisions based on better visibility of actual asset condition and performance. This will reduce costs during operations and the return of experience data to better inform design and construction and help address the twin challenges of CAPEX and OPEX by reducing both.
Commenting on the partnership, Matthieu de Tugny, COO, Bureau Veritas Marine & Offshore, said: "This technology is taking the industry forward, connecting surveyors, drones, experts with data through mobile applications, cloud-based systems and enterprise software solutions, all to reduce risk and to improve safety and financial performance.
"Our priority is to support operators' CAPEX and OPEX challenges while either raising or maintaining safety standards. This solution helps operators minimise risk and maximise return on their assets. Assets can now be designed and operated using digital capability." With this solution Bureau Veritas is also addressing the challenge of fragmented IT environments. Veristar AIM 3D is asset adaptive and, while offshore operators were the primary market for the investment, the solution is suitable for operators and fleet managers of conventional ships particularly if classification requirements, as well as ship management systems, are integrated.
Before construction and during the design stages, plan approval on 3D models can be carried out directly with designers. These can then be used throughout an asset life with the new service creating a reliable, single source of truth for better decision-making about actual and future asset condition.
Alain Houard, VP, Marine & Offshore Industry, Dassault Systems, said, "Bureau Veritas continues to leap forward with new products and services that leverage digital technology to address operators' safety, quality and reliability challenges. The 3DEXPERIENCE platform connects assets, data and people in a unified digital environment that enables Bureau Veritas to improve the asset integrity management experience for its customers."
When used to its full potential, Veristar AIM 3D could lead to a complete change in how inspection, maintenance and repair activities are prepared and reported. The data, presented in concise dashboards, will be immediately available to all stakeholders accessing the asset Veristar AIM 3D platform.
Accumulated data across asset types and through life should also enable a combination of predictive responses and feedback into better designs, the company added.
Copyright Ships & Ports Ltd. Permission to use quotations from this article is granted subject to appropriate credit given to www.shipsandports.com.ng as the source.