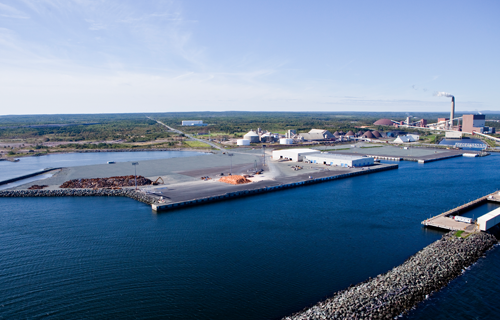 The Canadian government has unveiled a major investment of CAD17 million (USD13 million) to increase capacity at the Port of Belledune in an effort to move domestic goods to international markets.
The project includes filling in the water gap between Terminals 3 — the M.D. Young Terminal — and 4 — Rayburn Doucett Terminal — to create a larger berth thereby improving the port's ability to move cargo between the terminals, and to and from vessels.
This work will also create additional space for commodities at the south end of Terminal 3, which handles general cargo and bulk.
The Government of Canada said it is supporting infrastructure projects that contribute most to Canada's success in international trade.
Trade diversification is a key component of the National Trade Corridors Fund, funding projects that improve the fluidity and performance of the transportation system to increase the value and volume of goods exported from Canada to overseas markets and increase new overseas trade as a result of the investment.
"Transportation and distribution of goods are a vital part of our local, regional and national economies. These improvements to the Port of Belledune will increase transportation options for the community, help businesses get more products to market, and create quality jobs," Parliamentary Secretary to the Minister of Defence and Member of Parliament for Acadie—Bathurst, Serge Cormier, said.
The Port of Belledune is a deepwater facility located in northeastern New Brunswick, Canada.
The port handled a record volume of 2.9 million metric tons in 2018.