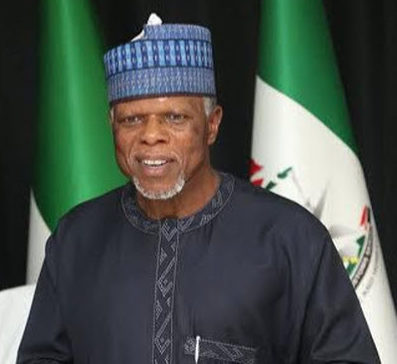 Candidates who applied for the Nigeria Customs Service (NCS) recent recruitment exercise have lamented the delay in the release of shortlisted candidates.
Recall that the Service had in April 17 opened its portal for recruitment of 3,200 people.
A total of 524,315 candidates had applied and successfully completed the application process at the closure of the recruitment portal in May, but none had been invited for either interview or training, which is a prerequisite for job placement in the Service.
Customs Public Relations Officer, Joseph Attah, had in May, stated that the process of screening the applicants was ongoing, noting that only shortlisted candidates would be invited for interview.
"Now that the system has been shut down, what is going on presently is screening, which is being done electronically because we have parameters that have already been key into the system.
"For instance, we discovered some people who read History, Geography and Biochemistry applied for marine related jobs. So the system will weed out all these parameters that have been filled in and then bring out those whose documentation are directly relevant to the position advertised. 
"When that is done, that would be the shortlist. All those on the shortlist will receive an email inviting them to go for examination and other screening that will follow," Attah had stated.
The recruitment process has however lingered on for over three months with some of the applicants expressing worry over the stress they went through while documenting their applications forms and credentials.
One of the candidates, Emmanuel Adams, who expressed his frustration over the situation, told SHIPS & PORTS that already, internet fraudsters are taking advantage of the delay in the release of shortlisted candidates to dupe unsuspecting applicants of their hard earned money with the promise of helping them secure the NCS appointment letter.
Adams, a graduate of Civil Engineering said, "We have been waiting for the recruitment list for almost three months but up till now, nothing has been done. I almost fell victim to these fraudsters when somebody who disguised to be an officer told me that the list is out but my name is not there, so I should send N12,000 to her so that she can process it for me to get the appointment letter.  
"Customs should please release the list of shortlisted candidates because people are using the avenue to scam people. Since Customs is aware of this, there is no better time than now for them to release the list because there is no job in this country and people are falling victims of these fraudsters." 
Another candidate, Mustapha Abdulazeez Olawale posted on the Customs Facebook page: "I received an email from [email protected]. I was asked to pay N3,500 to print exam/interview pass. Please is it real or fake? Other candidates, who simply shared their posts on the Customs Facebook page, appealed to the Customs management to release the list of successful candidates.
Andrew Dancolonel said, "Please shortlist names of successful candidates for us to know our fate."
Another candidate, Atunmobi Bimbo said, "Please when are you shortlisting the names of successful candidates that applied for the 2019 Customs recruitment since April. Applicants are clamouring so that they can know their fate."
However, in response to enquiries on the recruitment exercise, Attah said that the Customs management would soon release the list of shortlisted candidates, assuring that only those who meet up the criteria would be contacted for interview.
"Very soon, those who meet the criteria and who are shortlisted will get their invitation to go and write their examination at their state capital. It so annoying to hear people say they pay N5,000 to somebody's private account. We have been warning, not just Customs, but every organization, against patronising internet fraudsters. So anybody that does that is first of all, criminally-minded as somebody who does not want to follow due process. Did they pay money before they applied for the job? But the fraudster is telling them to go and pay money. You cannot see original and choose to go and follow fake because you think you can shortchange the system," he said.