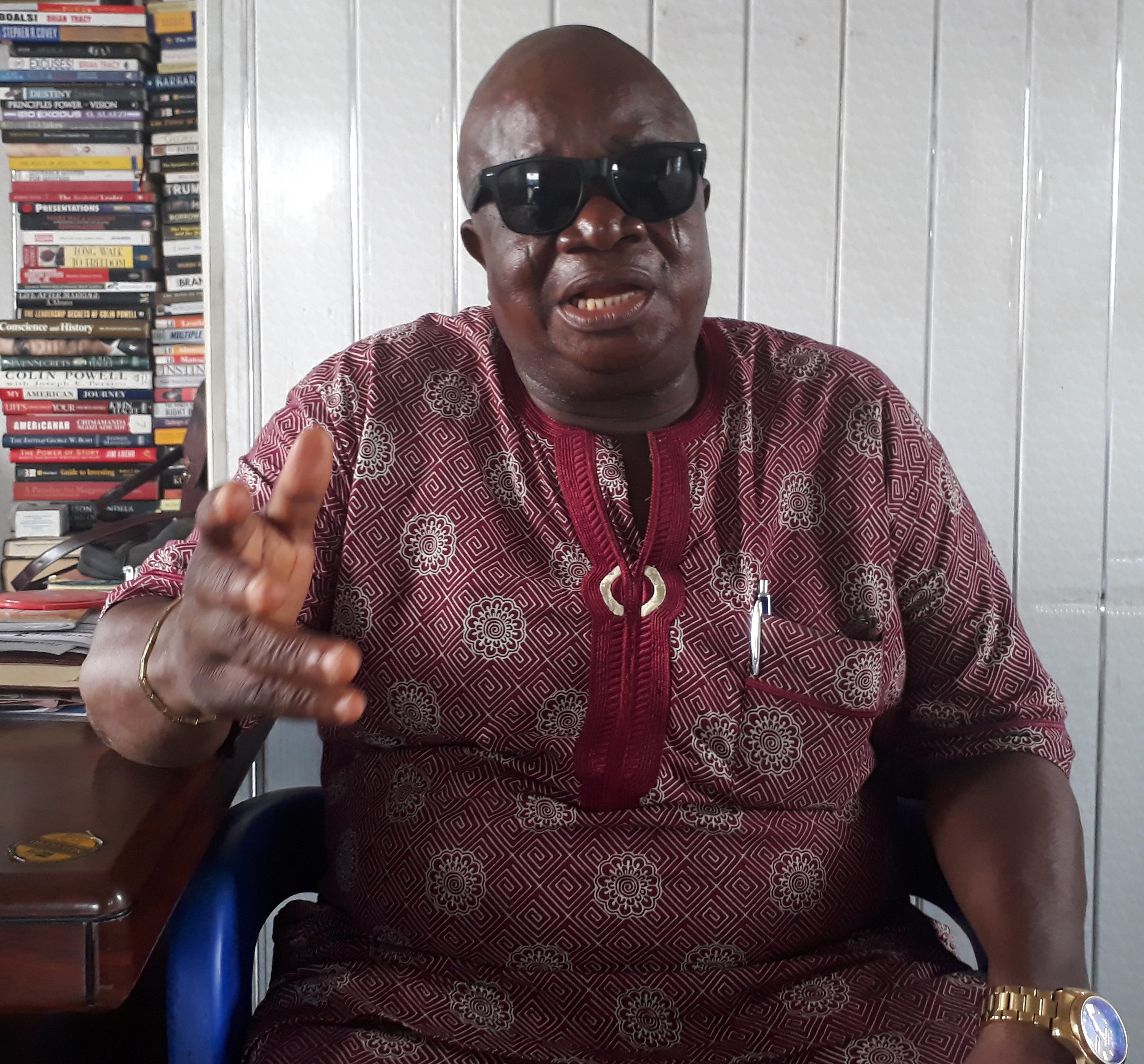 James Brown Nwakwuoke is the Chairman, United Berger Motor Dealers Association. In this interview with Shulammite ' Foyeku, he laments low business activities at the auto market due to high import tariff on vehicles. He also speaks on the need for government to review its ban on vehicle importation through land borders among other issues.
Excerpt:
How would you describe business activities at the auto market since the ban on importation of vehicles through land borders?
It has not been so easy with regards to car purchase and sales. Our business has been very dull, because we are not selling. Sometimes, in a week, we sell only two vehicles because of the cost. Most buyers are even afraid that vehicles sold here did not pay duty but to be frank with you, in this Berger auto market, you cannot see a single vehicle that did not pay duty.
Vehicles are too expensive because of the high duty we pay and there is no way we can bring in vehicle here that did not pay duty. If we clear a vehicle of N2million from the port here, when we sell, we don't make any profit because of the high tariff we pay for duty. We have been appealing to the federal government to reduce the tariff on vehicles so that we will stop patronising the Cotonou Port, although that has stopped. Since we know that we have a market of this nature established here in Nigeria which is the biggest car market in Africa, the eyes of the government are always on us. So anything that has to do with administration, we follow it up to make sure we don't have problem with the government, Customs and other law enforcement agencies. But reducing the tariff will help government generate more revenue and rather than smuggle vehicles through the borders because people want to avoid high duty payment, they will clear through our ports and government will generate more revenue. When you clear a vehicle you are supposed to sell N3million with almost N2million, how much are you going to sell it? Here in this market, we employ those washing cars.Young men who would have been on the street terrorising people are engaged here including women who have nothing to do to assist their respective homes to make ends meet. After deducting payment for their services, how much do we have left? It is a very funny situation. Government should reduce the tariff a little so that the whole concentration on our transaction will be based here.
Where do you clear your vehicles?
For now, we have decided to buy our vehicles from United States of America and clear through our ports. But in Berger, we have stopped clearing from Cotonou. That business is no longer in existence here. I am the Chairman of dealers here and nobody can bring in vehicle cleared from Cotonou into our market here, we will not accept it. That is why you see people hanging along the street and selling their vehicles. As far as this market is concerned, we have stopped doing it. If there is any vehicle from Cotonou coming into this market, we won't allow it to cross the gate and if a dealer sells his vehicle that is not duty paid to anybody, and bring the name of United Berger motors to the mud, we will not take it lightly.  If anyone short pays on duty and is caught, we would make sure that whatever problem the buyer has, the dealer bears it. Anything that has to do with cheating the federal Republic of Nigeria, we are against it. We don't bargain it. The President-General of United Berger who is also the Chairman of Lagos State Car Dealers Association will take it upon himself to take the person to the fraud unit of the police after paying the necessary fine. In Berger here, there is now a standing order that if your vehicle is not duly cleared, we will invite the customs to come and pick it because we have decided to work along with the federal government. There is no way somebody will bring in vehicle to the market and will not pay duty.
Just last week, Customs raided car shops and impounded some vehicles which they alleged the owner did not pay duty on them. Does vehicles purchase here have genuine customs documents?
They (Customs) were here sometimes this year and we gave them free hand to sanitise the market and they went with some vehicles. For those who were found wanting, we ask them to go to Harvey road and pay whatever they are due to pay. Since then, we have stood our ground that any vehicle that has low duty payment or has not paid duty at all, cannot enter this market.  If a vehicle is not cleared, you cannot see it in this market.
Are you saying Customs will not harass buyers who purchase cars from your market on the road?
Here is safe for anybody to come and buy vehicle and go and sleep. But if you have any problem anywhere, come to the office of the President General, our office is open 24 hours. We will make sure that whatever problem you have is settled and after dealing with the person who sold the car and making sure he pays the right duty or fine, we will ask him to leavethe market. We have been doing that.
Do you think the federal government is right to ban vehicle importation through land borders?
The ban on vehicle importation through the land border is not the best. Although, we have decided to accept and comply with the government order because we don't have to offend the government. If the land border is well-organised and they carry the association of motor dealers along, we will generate more revenue because we would stand to make sure that no vehicle enters here without payment of duty. If you go to Cotonou, you see vehicles coming from their border where they are parked. People will start coming and picking them one after another but when they get here they will not want to pay the right duty. If the government can lift the ban and carry us along; that will be very fine because we have association of motor leaders of Nigeria who will ensure that right duties are paid on vehicles.
But the borders are porous?
Under good arrangement, there is no way we will make the borders porous. It is the Customs that can make the border porous because of high duty. If we agree and do it the way it ought to be done, if they carry us along; you won't see a vehicle in here without payment of duty.
Customs in collaboration with the Federal Road Safety Corps (FRSC) last year introduce Vehicle Identification Number (VIN) scheme to help check smuggling? What do you make of it?
We have done our best to make sure that we sanitize the market within our limit by making sure our cars pay appropriate duty to government but with the level of corruption in the country, I can't give an answer to that because they know what they are doing. I don't want to mention something they said we should do here and after we did it, the thing backfired. So we have now put our house in order to make sure that when you come to Berger and buy car, you go home and sleep without undue harassment from customs. But anybody trying to spoil the name of United Berger and we get to know about it, we will expel the person.
Do you think the ban on illegal checkpoints by Customs has been effective?
This is another way of extorting money from dealers and importers. A container will leave the terminal and the people that release it will still call those on the road for one thing or the other they performed in the port. After settling with this people, they will now call another group somewhere. Corruption continues to parade all over the country. If your car is cleared from the port and another officer stillseizesthe same car that puts a question on our ports.  If something comes out of the port and customs will be on the way to stop it for another check, then it means we doubt our port and officer that release the imports in the first place.
But the issue of compromise sometimes arises?
That is not a new deal in Nigeria. They have been doing it and to stop it, it has to be within customs and the government, not the car dealers. Most of them are there to make sure they satisfy their point of entry. But for them to hang on the road, it is wrong.
Copyright Ships & Ports Ltd. Permission to use quotations from this article is granted subject to appropriate credit given to www.shipsandports.com.ng as the source.