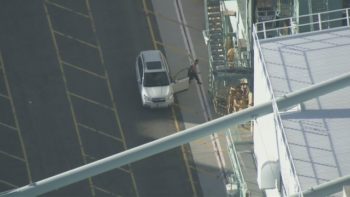 A bizarre incident occurred at the Port of Los Angeles on Wednesday night as a high-speed police chase ended with the suspect entering the port where he climbed a giant ship-to-shore crane and stripped naked before plunging to his death.
The wild scene began just after 3 p.m. when local law enforcement began chasing a 23-year-old man through Los Angeles county in an SUV he allegedly stole from a dealership earlier in the day.
The suspect eventually entered a dock at the port of Los Angeles, where he continued to drive erratically through stacks of containers.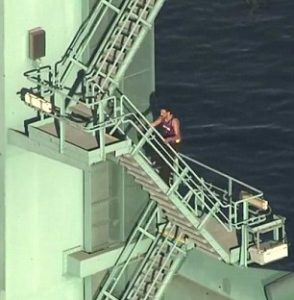 The suspect then ditched the car and climbed a crane at the West Basin Shipping Terminal, passing the crane operator as he climbed onto the arm of the 17-story crane. 
News helicopters captured the man on camera pacing around, waving at police, dancing and doing "calisthenics", as local media described it. 
After a few hours on the crane the man even took off his clothes.
Tragically, after more than three hours on the crane, the man either fell or jumped to his death, landing on the containership docked at the terminal.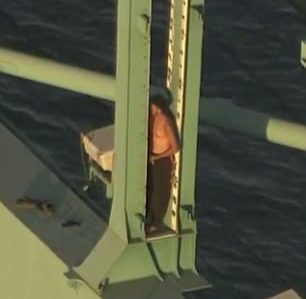 Copyright Ships & Ports Ltd. Permission to use quotations from this article is granted subject to appropriate credit given to www.shipsandports.com.ng as the source.