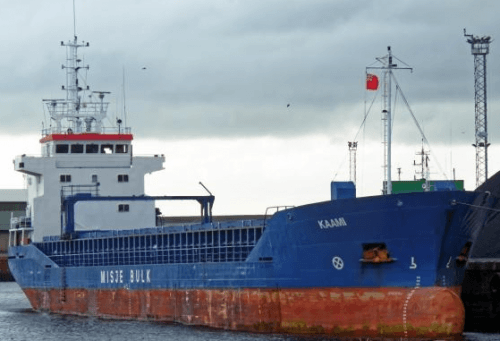 A Norwegian cargo vessel ran aground off the Isle of Skye, Scotland on March 23.
The incident involving the 4,300 dwt MV Kaami occurred six nautical miles northwest off Duntulm on Skye, according to the UK's Highland Council.
The open-hatch singledecker, which is carrying a cargo of pelletized refuse-derived fuel, remains on the rocks, the council informed.
The Secretary of State's Representative (SOSREP) has been informed and is advising on the response, which is being led by UK's Maritime and Coastguard Agency (MCA).
"Salvage experts are to inspect the vessel. Given current sea conditions in the Minch, any hydrocarbons are likely to disperse and break up long before reaching the shore.
"There are hopes that once the weather subsides, it'll be possible to boom around the vessel to capture and recover any pollution. This operation will be managed by the MCA using the national stockpile of counter pollution equipment," the Highland Council's Emergency Planning team said in a statement. 
Built in 1994, Kaami is owned by Norway's Misje Rederi and flies the flag of the Bahamas, data provided by VesselsValue shows.