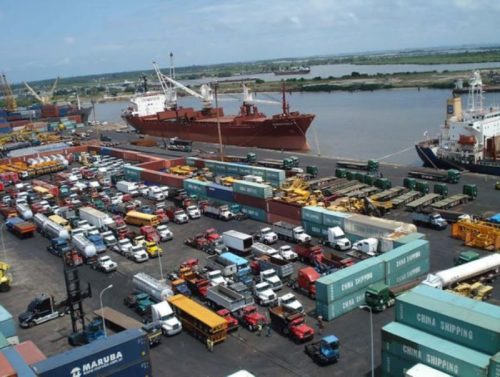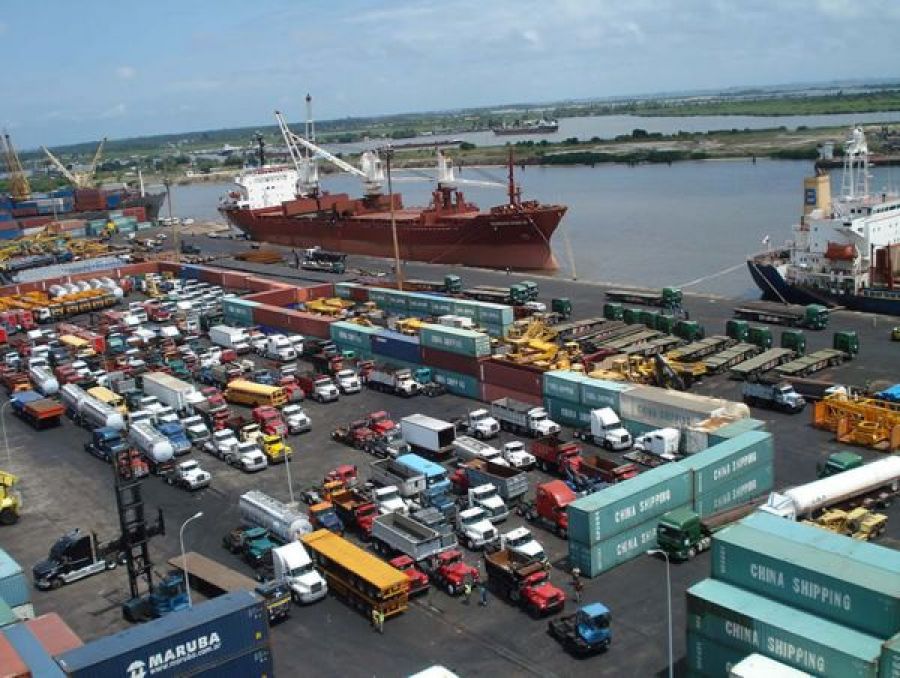 National Publicity Secretary, Association of Nigerian Licensed Customs Agents (ANLCA), Joe Sanni, has said that the present cumbersome procedure of cargo clearance at the nation's seaports makes it difficult for clearing agents to remain at home or maintain social distancing while in the port.
"The port environment is not a place we can enforce social distancing because it is just like a market. Everywhere is still crowded. 
"Government say we should maintain social distancing but I don't know how far they can go with that order because agents are the vital link between the shipping companies, terminal operators, Customs and other government agencies, and they just have to move around to get most of their jobs done since they refuse to automate some of these processes." 
"For instance, agents will have to physically go to the shipping companies (apart from Maersk) to get debit notes. Our processes are still very primitive in this age where you can stay at home and deliver your cargo," he said.
Another licensed Customs agent, Rilwan Oyekanmi who was asked how he was keeping to safety measures in the wake of the pandemic said, "I am not really doing anything because we are in a country that we need to fight for survival. We can't just sit at home because the port is still instrumental in the fight to contain the Covid-19 virus. Some medicament for the treatment of the virus is still coming in so we have to clear them …" 
A SHIPS & PORTS correspondent, who monitored the rate of compliance of the social distancing order at the ports in Lagos on Wednesday, observed that many port users gathered in close groups with the usual handshakes and crowding Customs desk officers. 
In Customs offices, besides the use of face masks and hand sanitizers by some agents, it was still business as usual for many port users, who were seen crowding the entrance gates. 
Meanwhile, the Council for the Regulation of Freight Forwarding in Nigeria (CRFFN) has charged freight forwarders at the ports to take safety precautions and avoid any form of physical contact.
The Council urged freight forwarders to make use of online platforms in carrying out necessary transactions in clearing cargoes from the port.
In a statement signed by the Registrar of the CRFFN, Samuel Nwakohu, on Wednesday, the CRFFN said the Council is already in full compliance with the directive of the Federal Government that workers from level 1-12 should stay at home. 
He, however, noted that as a critical stakeholder in the supply chain, the Council has also directed that only relevant departments and personnel should be at work, adding that its offices nationwide are open for enquiries and assistance.
"However, the CRFFN passionately advises our immediate stakeholders; the practicing freight forwarders, corporate and individuals, to be conscious of their safety at this trying period of the spread of the deadly COVID-19. We are particularly worried about the exposure of the foot-soldier freight forwarders who must be physically present during examination and delivery of cargoes of their principals; the shipper.
"We urge caution, and advise that freight forwarders limit their physical contact, and if need be, please avail yourself of the various protective devices, such as hand sanitizers and nose masks. We equally urge freight forwarding companies to procure pocket size sanitizers and masks for their employees. 
"The CRFFN is quite aware that presently, the cargo clearance and delivery process is still far from what can be completed online, hence we advise caution as we all navigate through this period of COVID-19, which is exposing persons in the supply chain to serious health risk globally," CRFFN said.