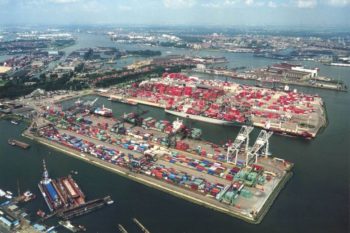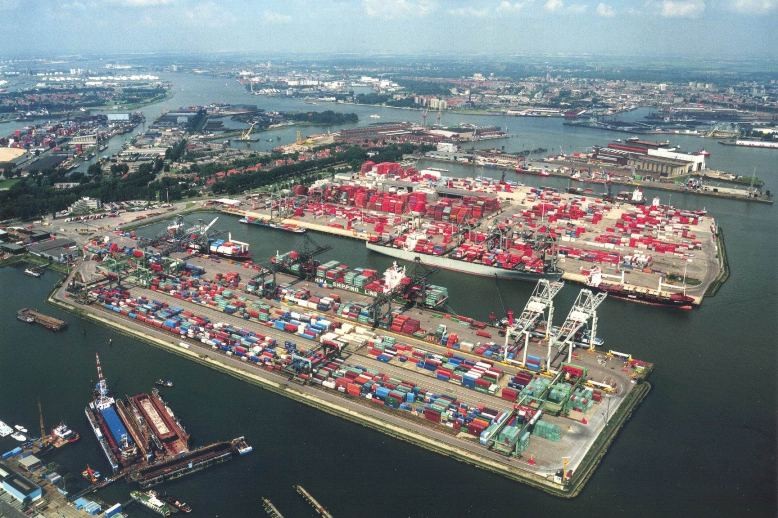 The Port of Rotterdam has announced it saw freight volumes fall by 1.1% to 461.2mn tonnes in 2016, with much of the fall largely attributed to dry bulk such as ores and coal.
Over the year, liquid bulk managed to maintain to the high level reached in 2015. Following 10% growth in 2015, 1.2% more containers were handled in 2016.
Allard Castelein, CEO, Port of Rotterdam Authority, said that while levels have fallen overall, growth in 2015 was "exceptional" at 4.9%.
"The Rotterdam port and industrial complex is facing huge challenges, in particular digitisation and energy transition as well as stiff competition from surrounding ports," he said.
"Divergent trends provide reassurance that the complex can handle these challenges, such as the major investments in various refineries, a number of projects that should shape energy transition and the new container line sailing schedules that are favourable to Rotterdam."
Despite the fall in volumes, profits were slightly up during the year.
Turnover remained stable at EUR675.4mn as a result of costs being under control, as profits increased by 5.0% to EUR222.2m.
Paul Smits, cfo, commented: "Investments rose by 16% and they are at least expected to be comparable to 2016 levels over the next few years.
"At the same time the Port Authority is obliged to pay corporate tax from 2017 onwards. We shall not allow our clients to suffer as a consequence, so we shall be focusing strongly on our costs."
Throughput of crude oil fell by 1.2% to 101.9m tonnes; although refinery margins fell slightly, they remained buoyant whereby the level of crude oil input stayed at the upper end of the historical spectrum.
Following a rise of 18% in 2015, the input and output of oil products increased by a further 0.3% to 88.8m tonnes
Throughput of ores and scrap dropped by 7.8% to 31.2m tonnes. The main reason for this was the dumping of Chinese steel, although there was an increase in the export of scrap to Turkey, which has announced anti-dumping measures.
The amount of coal handled dropped by 7.3% to 28.4m tonnes.
Container volumes rose by 1.2% to 12.4m teu and a 0.6% increase in weight to 127.1m tonnes. In the second half of the year, 4.9% more was throughput than in the same period of the previous year.
More cargo was shipped to and from the Far East and North America, but less went to South America. Within Europe, both feeder traffic and short sea traffic between Rotterdam and Great Britain, Ireland, Spain and Portugal increased.
At the same time, container traffic to the ScanBaltic shipping area decreased, mainly due to the weak Russian economy.
Despite the announcement of Brexit, roll on roll off traffic increased. This not only involves shipping to and from Great Britain, but also Scandinavia, Spain and Portugal. RoRo traffic grew by 1.7% to 22.4m tonnes.
Throughput of other general cargo increased by 3.0% to 5.9m tonnes, mainly due to the fact that more steel and non-ferrous metals were handled. Ro-ro and other general cargo combine to form the breakbulk category. This increased by 2.0% to 28.3m tonnes.
In a statement, the port addressed the struggling hydrocarbons industry: "There has been relatively little investment in oil and gas production due to the persistently low oil price and, consequently, the offshore industry has been hard hit.
"A lot of companies in what is a key industry for Rotterdam had to make employees redundant last year. At the same time, Sif launched the manufacture of monopiles for offshore wind turbines at Maasvlakte 2."
And looking forwards, it added: "The Port Authority expects throughput volume in 2017 to remain at a comparable level to that of 2016. Container handling is expected to continue on an upward trend. It is uncertain whether the other sectors will equal the 2016 results."
Copyright Ships & Ports Ltd. Permission to use quotations from this article is granted subject to appropriate credit given to www.shipsandports.com.ng as the source.