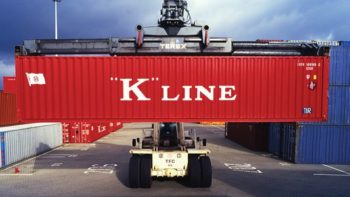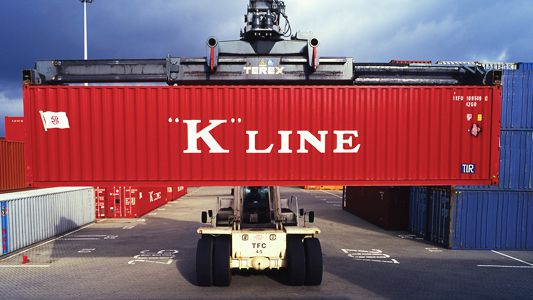 A Japanese shipping company, Kawasaki Kisen Kaisha (K-Line), has pleaded guilty to criminal cartel conduct in the transport of vehicles, Australia's competition regulator said on Thursday.
The conduct relates to the shipping of cars, trucks and buses to Australia between 2009 and 2012, according to the Australian Competition and Consumer Commission (ACCC). K-Line is the second Japanese shipping company to make such an admission.
Nippon Yusen Kabushiki Kaisha (NYK) was convicted last year by Australia's Federal Court and fined A$25 million ($20 million) for its part in the activity.
The ACCC on Thursday declined to disclose details relating to the K-Line complaint.
During the NYK case, the court found that cartel members fixed freight prices for carrying Nissan, Suzuki, Honda, Toyota and Mazda vehicles to Australia and agreed not to try and win business from each other from as early as February 1997.
Senior managers from NYK were in regular contact with rivals over such matters, even taking telephone calls in hallways or lift lobbies to avoid being overheard by more junior employees who may have reported their conduct, Justice Michael Wigney said last August in his judgment.
Australian law only criminalized the cartel behavior in 2009.
A spokesman in K-Line's headquarters in Tokyo confirmed the ACCC announcement was true, but declined to comment further as the case was ongoing.
NYK's fine was the second-largest ever imposed by the regulator, however it was lower than what it could have been due to an early guilty plea, contrition, and cooperation with investigators.
The matter against K-Line will now proceed to sentencing and is next scheduled for a hearing in the Australian Federal Court in November, the ACCC said in a statement.
The penalty for cartel conduct under Australian competition law is the greater of A$10 million, triple the benefit attributed to the offense, or 10 percent of the corporation's annual turnover in Australia.
The regulator added that its investigation into other alleged cartel participants would continue, though it did not name them in its statement.
Agency Report