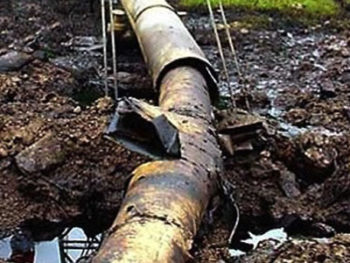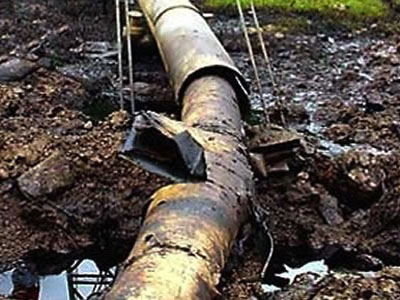 A broken petroleum pipe which spilled its contents has caused residents along Isheri–Ijegun Road, a suburb of Lagos, to flee their homes over fears of a possible fire outbreak that may result from the spill.
One of the residents told journalists, on condition of anonymity, that she was woken up on Thursday by the smell of fuel from the broken pipeline.
According to her, she saw some people carrying fuel in different kegs at 6 am when she woke up to prepare food in her shop.
"At 6 a.m, when I came out to prepare food, I saw the movement of people from the direction of the broken pipeline carrying kegs and buckets of fuel.
"I became afraid that if the pipe is not repaired, a repeat of the Ijegun fire might occur," the woman said.
Movement of commercial motorcycle operators, popularly known as Okada, had been restricted around the area to prevent fire outbreak.
According to residents in the community, the pipeline was allegedly broken by vandals in the early hours of Thursday, and the residents are urging concerned authorities to intervene.