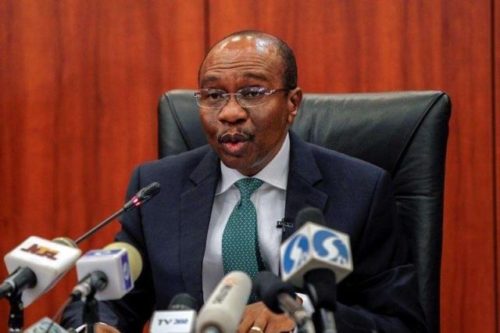 After retaining its interest rate at 14 percent for more than three years, the Central Bank of Nigeria (CBN) on Tuesday slashed it by 0.5 percentage point.
The reduction in Nigeria's Monetary Policy Rate (MPR) to 13.5 percent happened on Tuesday after six of the 11 Monetary Policy Committee (MPC) members agreed on a 50 basis point rate cut at the end of their two-day meeting.
Briefing journalists after the MPC meeting in Abuja, CBN Governor, Godwin Emefiele the rate cut is "meant to signal that there is a need for us to move course a little further".
"To do so we need to begin to look at money supply, liquidity to push growth," he said.
The reduction of the MPR is the first since November 2015.