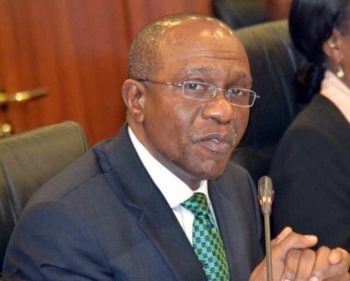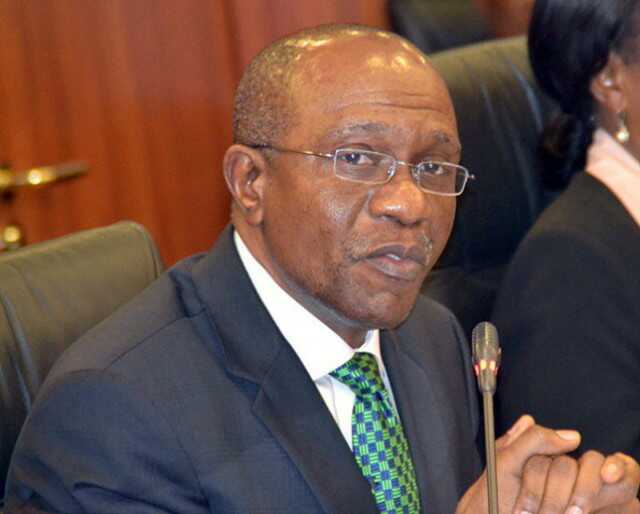 The Central Bank of Nigeria (CBN) on Tuesday kept its main interest rate at 14 percent, prompting some economists to question whether rate cuts will ever materialise in the wake of slowing inflation rates.
"The objective of the policy stance will be to accelerate the reduction in the rate of inflation to single digits, promote economic stability, boost investor confidence and promote foreign capital flows," CBN Governor, Godwin Emefiele said.
Nigeria's benchmark rate has been held at 14 percent for almost two years, since inflation rates spiked and the naira devalued sharply with the country mired in its first recession for a quarter of a century.
However, Nigeria climbed out of recession last year and inflation has steadily decelerated, though that has largely been due to a recovery in crude production and a rebound in global oil prices.
Emefiele said one reason rates were held was that inflation, still above the CBN's single-digit target, could worsen again after an influx of cash from the implementation of Nigeria's much-delayed 2018 budget.
Similarly, heavy spending during election season could also spark a jump in inflation, at 12.48 percent in April, Emefiele said.
Standard Chartered Chief Economist for Africa, Razia Khan, said that foreign exchange stability remains paramount.
President Muhammadu Buhari's administration has prioritised maintaining a strong naira despite pressure for the currency to devalue, a policy criticised by the International Monetary Fund and World Bank, among others.
"The CBN will not do anything to risk this. Not even easing, when the opportunity presents itself.
"It continues to hint that easing remains on the cards, when conditions eventually permit it. There is far less clarity on when everything might eventually fall into place," said Khan, noting Nigeria's weak economy and a contracting money supply outside government lending.
On Monday, Nigeria Bureau of Statistics data showed economic growth slowed in the first quarter of 2018, the first time since the country pulled out of recession last year.
That comes as President Muhammadu Buhari, elected in 2015 partly on promises to restore the Nigerian economy, seeks a second term in the February 2019 vote.
Agency Report