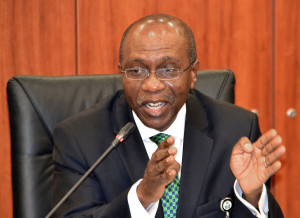 The Central Bank of Nigeria (CBN) has disbursed $660.17 million to 1,342 manufacturers, power and other real sector operators for the procurement of raw materials, plants and machinery, foreign exchange (forex) utilisation report by apex bank has shown.
The funds, sourced from the CBN and sold to the beneficiary customers at the official rate of about N30.5 to dollar, were handled by commercial, merchants and non-interest banks using the interbank market.
The funds were specifically used for the procurement of raw materials, plants and machinery as specified in the Letters of Credit (LCs) under which they were sourced, and in-line with the CBN-stipulated import approval list.
The forex utilisation report was  meant to promote transparency and accountability on the side of the lenders which act as a link between the regulator and the forex users.
The report, which was for September, showed that large part of the funds went to 20 companies, with Dana Motors ($12,877,278.81), Nigeria Breweries ($6,240,000), A-Z Petroleum Products Limited ($12,962,425.04), Rahamaniya Oil & Gas ($19,220,000), Dag Motorcycles Industries Nigeria ($27,964,123) and Seven-Up Bottling Company Limited ($5,882,293.67) benefiting.
Others are Biswal Limited ($6,779,858.11), HIS Nigeria Limited ($10,006,405.57), IPI Power Tech ($7,405,595.55), Promasidor Nigeria Limited ($5, 122, 472.80), Saba Steel Industries Limited ($11,147,478.58), and Crown Flour ($10,254,558). Also in the list are African Foundries Limited ($4,020,679.36), Parco Enterprises Limited ($6,558,320), Prime Plastochem Nigeria Limited ($5,668,012.75), TempoGate Oil & Gas ($7,145,279.25), Saro Agro Sciences Limited ($10,106,833.54), Midland Rolling Mills Ltd ($9,895,653.60), Flour Mills of Nigeria Plc ($11,968,016.74) and Matrix Energy Limited ($14,872,223.91).
The report also showed the raw materials that the beneficiaries used the funds to import. Dana Motors Limited used its funds for import of Kia brand of vehicles in semi-knocked; Nigeria Breweries Plc for malt row winter specifications while for Dag Motorcycles Industries Nigeria Limited, they were used for  Bajaj vehicles spare parts import.
The African Foundries Limited used its funds for the importation of industrial raw materials; Parco Enterprises Limited for the importation of hard wheat and  Seven-Up Bottling Company Limited, for the importation of 273 units of Pesi-Cola, the report showed.
A-Z Petroleum Products Limited, Rahamaniya Oil & Gas Ltd, TempoGate Oil & Gas for gasoline import while for Biswal Limited, the funds were  used for Yaanmar engines import.
HIS Nigeria Limited used its funds for telecom plant and equipment import while for IPI Power Tech it was for automatic board panel import. Promasidor Nigeria Limited procured Cowbell powder with its funds while for Matrix Energy Limited it was for unleaded gasoline import among others.
The CBN said providing forex to the manufacturers and other key players in the economy was meant to enable it keep its promise to strengthen the real sector of the economy by ensuring that 60 per cent of available forex are used to procure industrial inputs, such as raw materials, machine spare-parts, telecom equipment, plastic raw materials, agricultural machines and pre-payment meters, amongst others.
The CBN has also expressed its commitment to ensuring that manufacturers of goods for which Nigeria does not enjoy comparative advantage, are able to get LCs to import the required materials for their businesses.
The exercise, the CBN insists, would provide a new lease of life in the manufacturing sub-sector, and also boost industrial output and employment. The regulator said it will continue to support and facilitate hitch-free procurement of necessary industrial inputs to sustain productive activities in the manufacturing sector.
The gesture, it said, buttresses its commitment to rejuvenate and sustain industrial activities and retention of jobs.
Copyright Ships & Ports Ltd. Permission to use quotations from this article is granted subject to appropriate credit given to www.shipsandports.com.ng as the source.